also added page 2 to the wiki a series of pencil work set to be inked - go here
wooden homes:more art by trav
page 3 has been added spot illustrations
brokenmoon: spot illustrations
well hello - welcome to my world of imagination - i am an illustrator(published and make a good living at it) and an instructor for elftown in the art dept. and i love what i do. If you are here for instruction than ask questions- the only way you learn is by asking. I will be using my other wiki pages for more indepth class discussion and will set out a more determined layout. This section here will give you an idea of my art style and what I do. For the class page please go to the bottom of the wiki and select the appropriate link- for everyone else feel free to talk and enjoy my little world of fantasy.
Right now i am working on a two illustrated novels, both dealing with the incredible world of the brokenmoon-
please help promote this page: if people like it i will post more :)
i get to do all the art- maybe if we are lucky i can lure the writers in also :) than we can have some real fun. There is somethings to know all this work is copywrited so i would ask that you are respectful to that. I do not though mind doing character art and stuff- feel free to ask i might just surprise you.
most of all i am a world builder - i see every element of a pic important and focus on detail and accuracy for the most part:) while stay cartoony- and i want to help others improve their abilities- it really all comes down to one thing- how bad do you want it?
My artwork that you see here are prints that i have for sale at
www.beanleafpress.com
which deal with my world and my imagination i do hope you enjoy it
This is the first one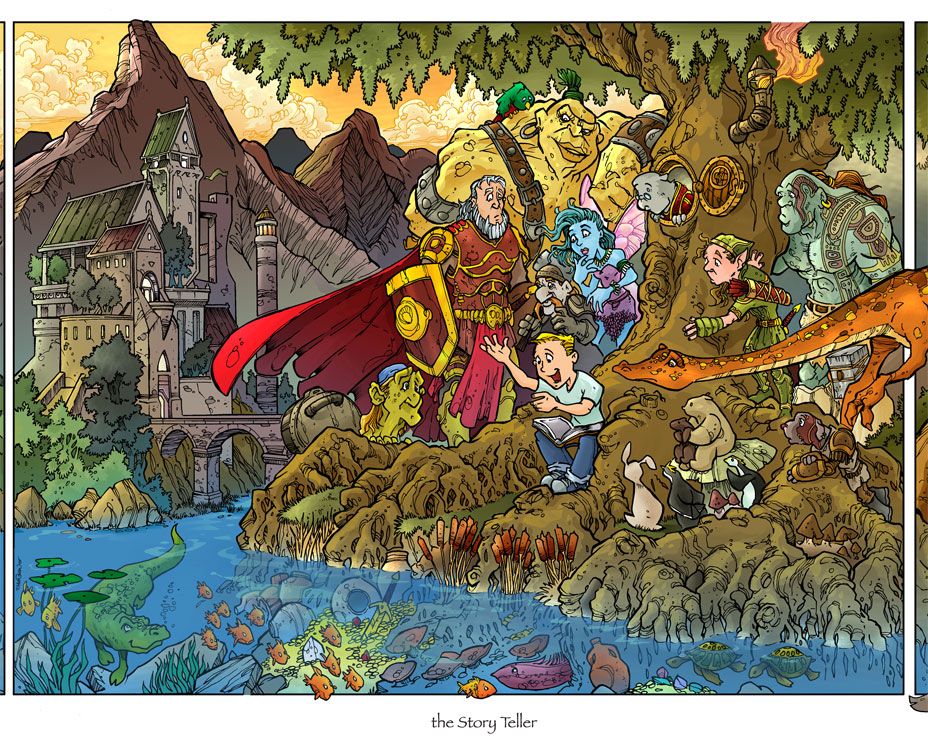 the Storyteller print, by travis hanson www.beanleafpress.com
Here is the full size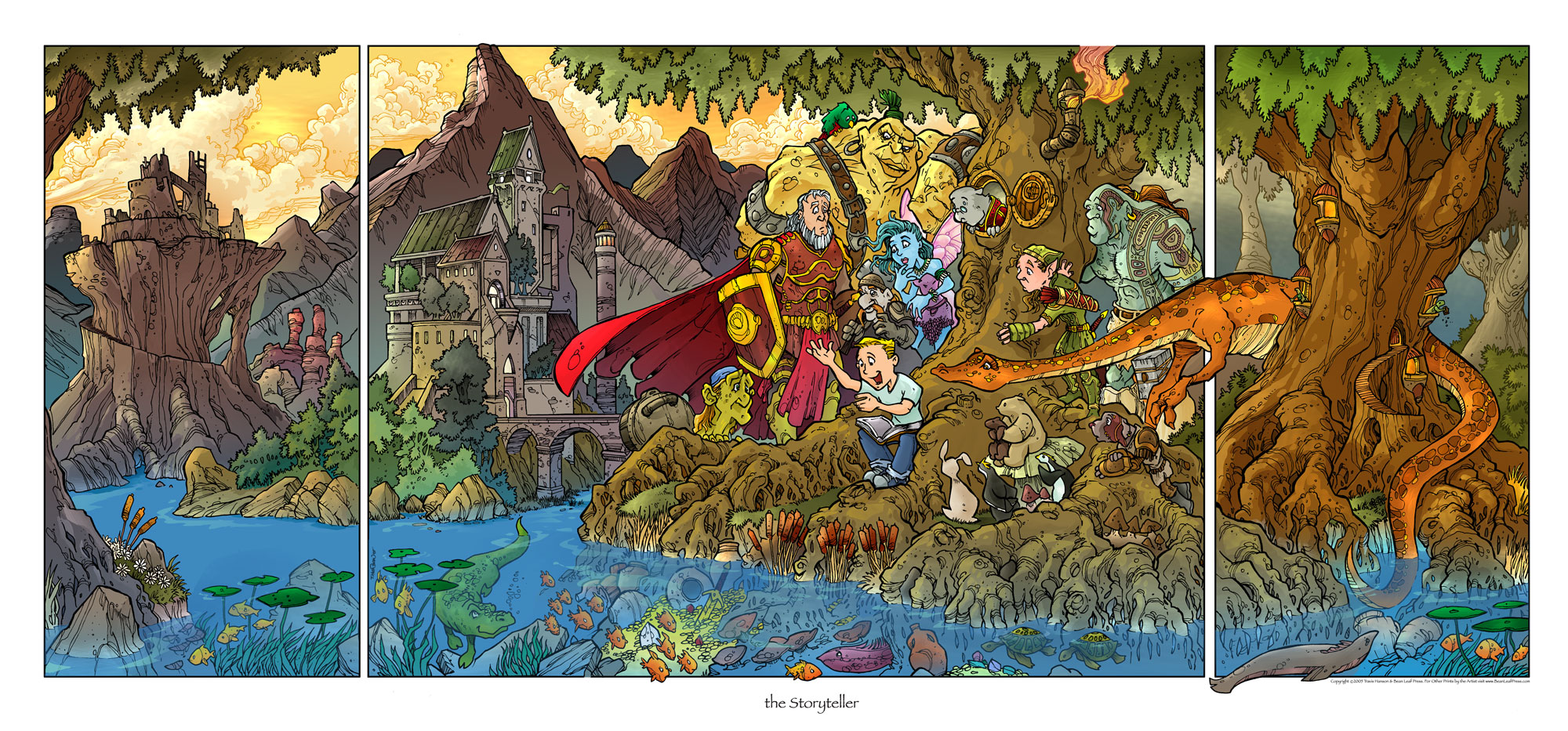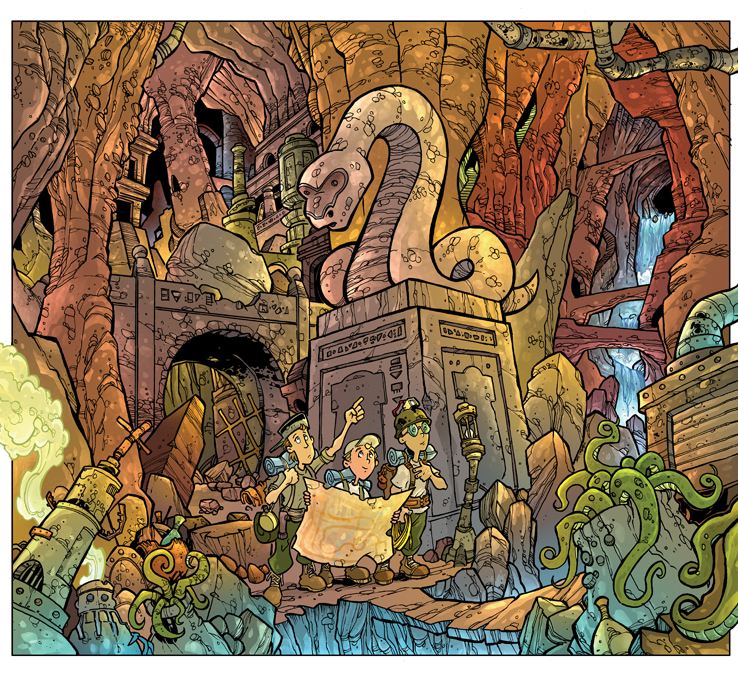 the Adventurer print, by travis hanson www.beanleafpress.com
Here is the full size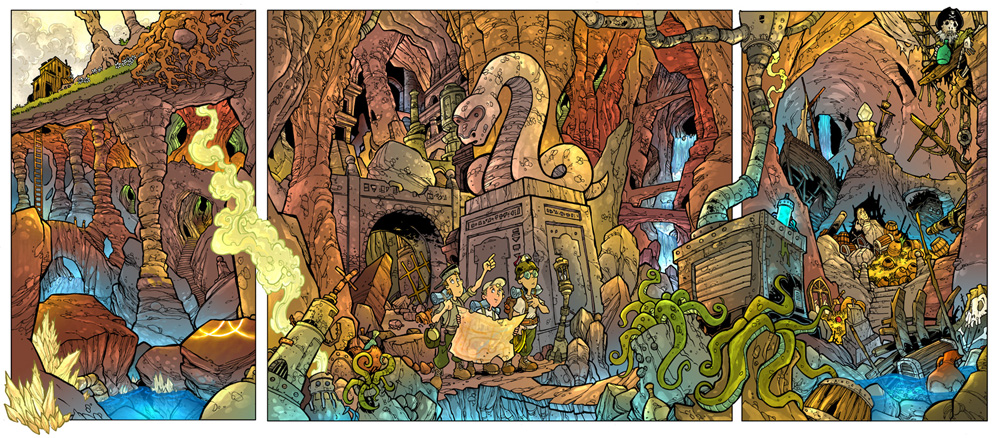 the Adventurer print, by travis hanson www.beanleafpress.com
i will be adding larger pieces later
New stuff- these are prints that are
ok - that's enough for now - i'll post some more in a bit- and maybe some pencils if you guys want them but only if you want them - if not then i will stick to inks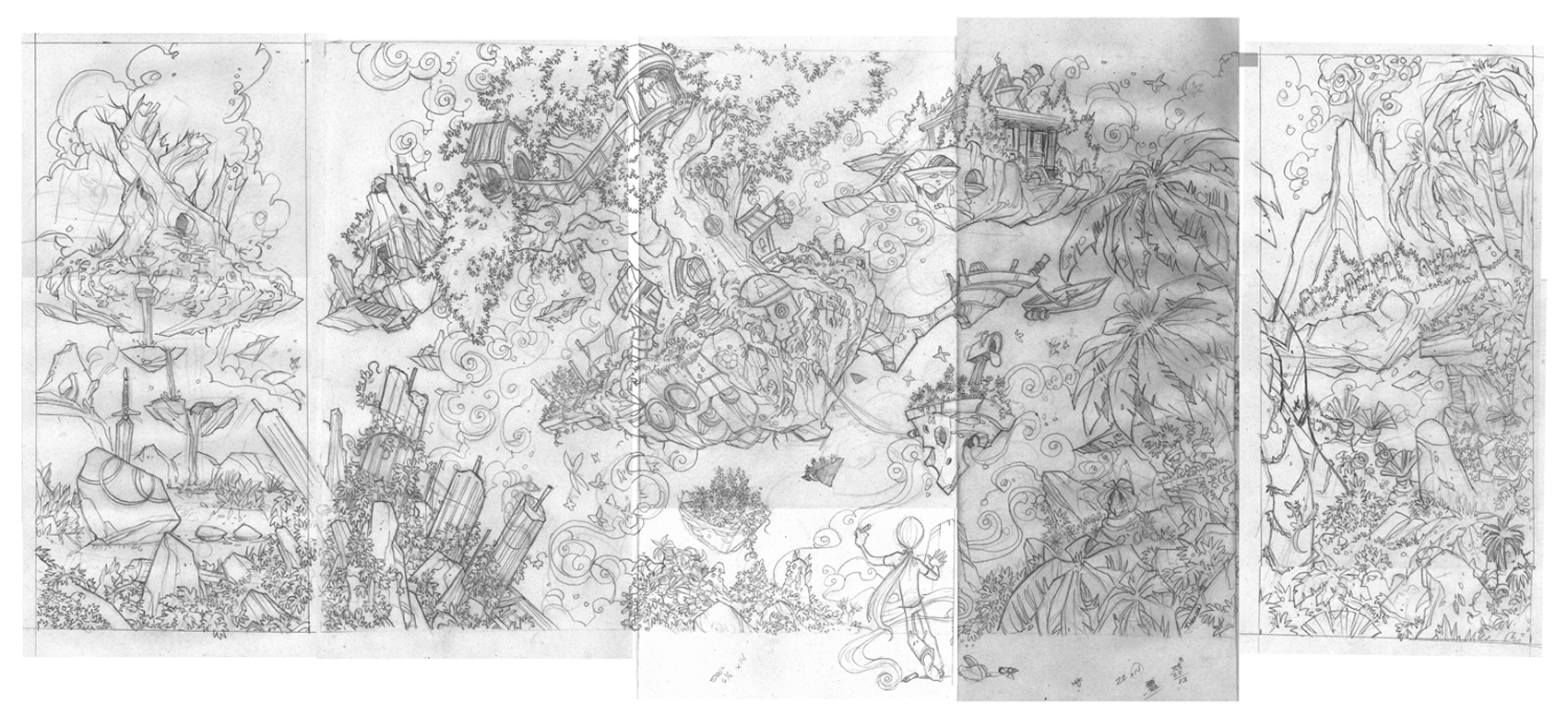 pencils to my next print finish size is 18x38 i will be inking this in illustrator
on to page two
wooden homes:more art by trav
classes on travs work can be found here
brokenmoon: classroom
or
darkarrow

<img:stuff
/banner1.gif>
www.beanleafpress.com







darkarrow



want to link to me here is the file



<img:stuff/trav2.gif>