Page name:
Sharkys Old House
[Exported view]
[RSS]
2009-04-12 18:12:13
| | | |
| --- | --- | --- |
| # of watchers: 1 | Fans: 0 | D20: 4 |
My old house.. :P
---
.:You're just jealous because the voices are talking to me:.
~~
"On the inside, I'm pretty fucking ugly"
---
Thanks sooo much [Zab]!!!!! :D
---
Made for me, by [Atayemi]. Thank you!!!! :D
---
.:.The dumber people think you are, the more surprised they're going to be when you kill them.:.
---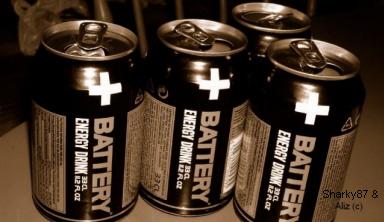 This description is served to you by [Aliz], as a welcome-back to ET gift.
---
~~I walk a lonely road,
the only one that I have ever known,
don't know where it goes,
but it's home to me and I walk alone~~
---
---
xX About this person called Sharky Xx

~~
~~~~~~
*clears throat* To start of, she is a female. Her eyes are blue, her face has freckles and her hair is naturally

blonde

LIGHT BROWN with a twist of red. At the moment it is

black

DARK brown.
Her zodiac sign is Scorpio and she loves (all kinds of) animals a lot (even fishies, birds, reptiles and spiders. She does NOT love humans. Actually, she dislikes them a lot). That's why her bedroom really is a zoo.
When she grows up, she wants to be...uhm...digging up half rotten mummies in the heat of Egypt :D
Politics doesn't interest her much, but when it comes to religion she is a proud pagan.
Other interests and stuff she does for time-killing is drawing, watching movies (anything containing Johnny Depp or blood&gore usually goes fine), hanging out with [Aliz] and [Leaf_girl], reading, working, shopping and laugh at stupid people. Because they are everywhere.
Another thing she enjoys a lot is music. Metal. Punk (rock). Rock.

Tecnho

. Lord of the rings. Celtic circle.
Some favourite bands are Green Day, SOAD and KoRn.
She lives in a not so very interesting city in Norway (which, by the way, has too many fields).
Favourite food is pizza with garlic sauce, and she luvs battery. Uhm. And beer O.o
(Mind: this person is lazy, childish and can swear a lot).
Other hints to what she <3's: black, night, singing loud when nobody listens (don't try to deny it), Nemi, hot cars and MCs,dragons, violence on TV and that dark red juice we drank on the mountain.
AND she's a big BLEACH-fan. XD
---
¤I don't necessarily agree with everything i think¤
---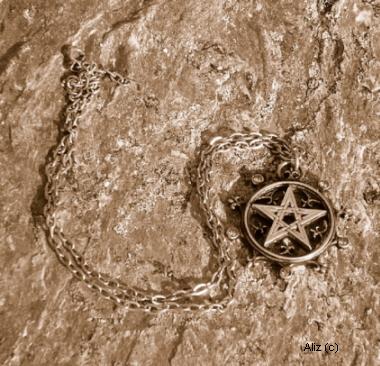 Poem for ze Sharky
deep in the forest
beyond the sea
the elves and the fairies
live so free
~
at the end of the rainbow
a pot of gold
magic will embrace
a sight to behold
~
curse the unbelieving
they are wrong
curse those who doubt
they've feared for too long
~
so leave all concernings
and prepare to see
those magical creatures
that surrounds thee
[Aliz](c)
---
...I shall tell you a great secret my friend. Do not wait for the last judgement, it takes place every day...
---
...:Believe those who are seeking the truth, doubt those who find it:...
---
If you want to see my art
Please visit my gallery at
http://mehet-ure.deviantart.com/
~~
I've also written a story at highschool, with some friends. [Aliz] was nice and translated it.
So please read our story! It's neat!
fear...
---
---
.Better to rule in Hell, than to serve in Heaven.
.Bilen er i veien!.
You laugh at me because I'm different. I laugh at you because you're all the same
---
All the wikis I'm a member of.
---
---
:.:.:Hvis sanseapparatets dører ble rengjort, ville alt tré frem for mennesket slik det er; uendelig:.:.:
---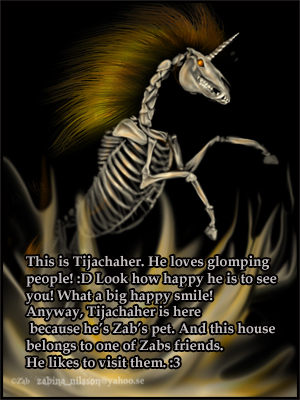 ---
~~For den fødte er døden viss, for den døde er fødselen viss. Sørg derfor ikke over det uungåelige~~
'.'.'People living deeply, have no fear of death'.'.'
---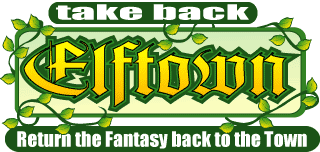 ---
Message rules
~~~~~~
Break these and get blocked! YAY!
~~~~~~
-Please write proper ENGLISH.
-Don't ask me for msn, mail or any addresses at all. I do NOT cyber and I am NOT stupid. (!GO TO HELL!!!!If you're too ugly to get a date live, it's YOUR problem.)
-Don't send relation requests after 1 message. I'd like to know you before we become friends.
-I will not convert into you psycho religion, so don't even mention it. I'm not a devil worshipper (well, only if you're a Christian) and I'm certainly not "lost and in need to see the light" (or whatever).
~~~~~~~
[

Now....MESSAGE ME, YOU BASTARDS!

]
---
the mysteries of life
take us high and low
the road can be long
it seems
someone is lost
but no one is free
---
~FINITO~
---
| | |
| --- | --- |
| | Show these comments on your site |