with the lovely [lacy_azlin]
Bob's Fair Adventure.
Welcome to the Warington County fair!
Bob arrived in the mail on Friday. Where he got himself a new tote bag, and a my room mate decided to fit him for a finger braided necklace.
Sunday we went to the fair.
He met a greyhound named Bo, and had pictures taken and even took pictures with a racecar.
Pictures of ponies, and bunnies and kids and money and Bob's new bag and the tiny frog ocarina gifted to him from a native American booth.
Bob's in a drawing for a raffle for a mosaic vase, images will be posted soon. If he wins, it will be sent to [
moira hawthorne
]
Should be fun!
We had alot of fun, below are a sampling of some of the photos (still got more film to develop and a friend to poke about giving me the pictures off his camera he promised!)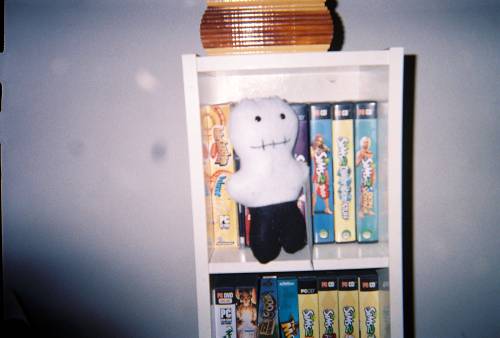 He just got here!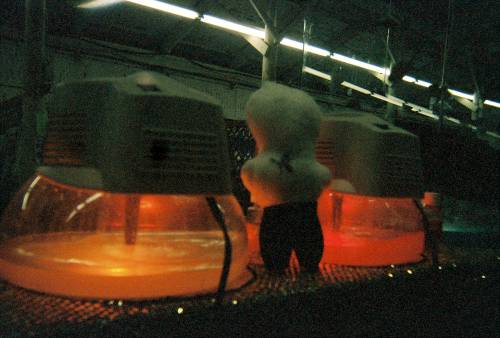 At the fair, and by the rainmates display checking things out.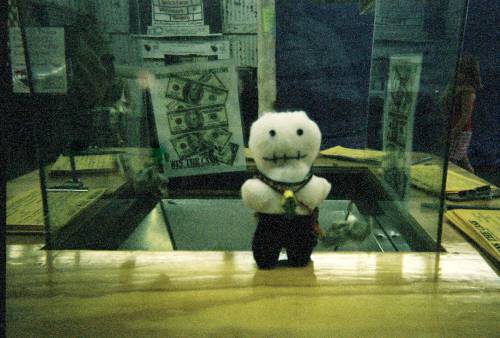 Bob guessing the cash... (there was 317....)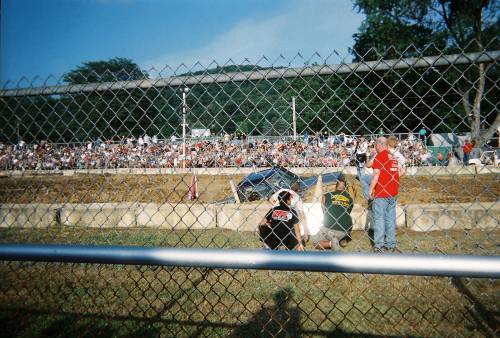 There was a mud race.. I didn't get to go, but the roomie and bob had fun!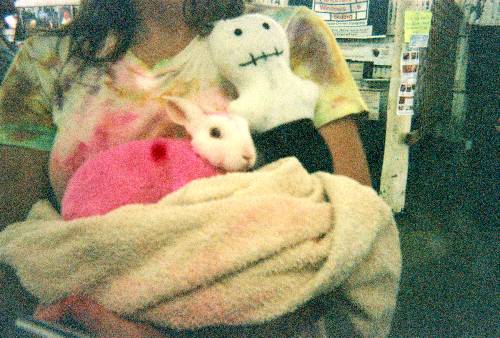 Had alot of pictures that poeple took with bob, which was highly amusing. This one was Bob's favorite...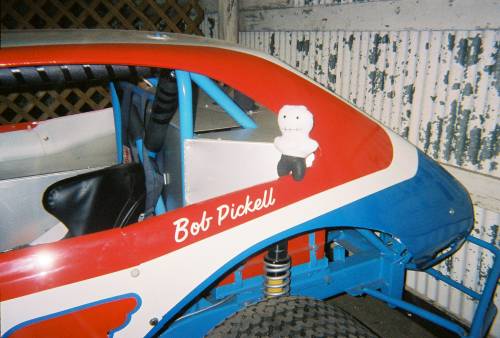 For some reason the picture with Bob Pickle and Bob zombie didn't turn out.. but the one with Bob checkin' out Pickle's car did!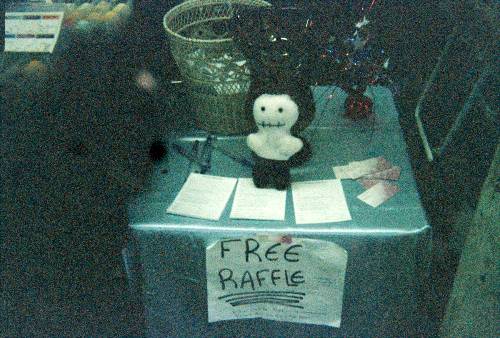 Bob entered a raffle, unfortunately he didn't win. (Some girl named Rachel.. who ended up being under 18 and couldn't win the prize anyway.. sucks..)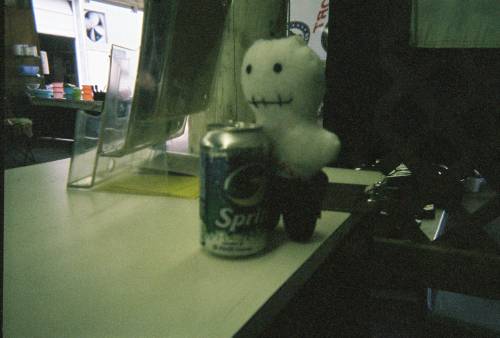 Bob enjoying a sprite.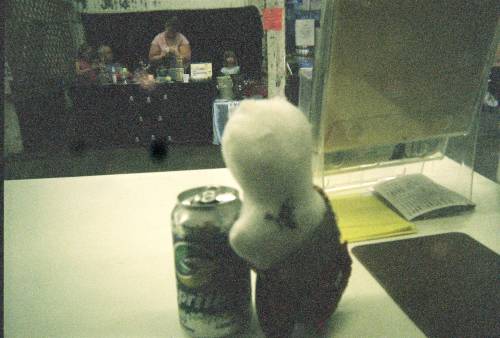 Just watching. He did that alot
More to come, Bob at the Zoo, Bob In New York City....
If you would like to get in on the Adventure with Bob, go to
Bob Zombiee's World Travels