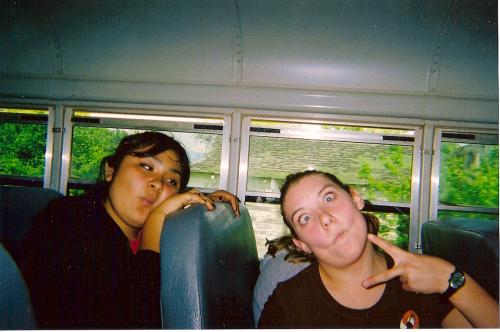 Natashia and I lookin' sexy....as always!
[MaskedBeauty].....if u wanna talk to Natashia plz send her a message thatway she can feel happy and needed....lol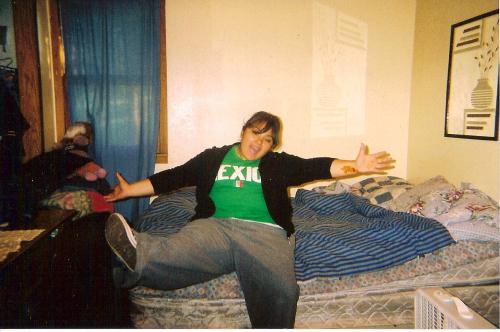 Me at Homies House_ Payasa13~'s
u like.......?
which [*YOSHI*] also knows, plz send him a message and tell him i said.....thankx....peace
Elftown titles and orders
| Interpreter | Street child | Adventurer |
| --- | --- | --- |
Description:
Mexican/Amerci
an.....prefer....Chicana
Tan Skin, brown eyes, big boobs, and short about( 5''2)

Energetic, sweet/sassy/bitchy
I love street racing, dancing, playing alot of sports

M3XICANAS GOTTA REP.....
HIGH CLASS
GHETTO ASS
BANGIN STYLE
SEXY SMILE
LUSCIOUS LIPS
GLAMOROUS THIGHS
CANDY EYES
SO WAVE GOOD BYE
CUZ BABY U CANT HANDLE THIS.....
(THIS GOES TO ALL OF MY HOMEGURLS)


FOOLS

TO THOSE OF YOU WHO CHOOSE
TO STAB ME IN THE BACK
STAY FAKE, CUZ YOU ALWAYS WERE.

SHE'S WORTH IT

REMEMBER MY NAME
REMEMBER MY FACE
CUZ YOU KNOW
THAT BITCH
CAN'T TAKE MY PLACE.
( REPPIN' LA VIDA DE LAS CHICAS)

http://photopost.brownpride.com/watermark.php?file=26638
(REPPIN' THE GREY AND BLUE FOREVA')

http://photopost.brownpride.com/showphoto.php?photo=28946&cat=503
(GOES FOR EVERYONE OUT THERE)

AS WE GROW UP, WE LEARN THAT EVEN THE 1 PERSON THAT WASN'T SUPPOSED 2 EVER LET YOU DOWN PROBABLY WILL. YOU WILL HAVE YOUR HEART BROEKN PROBABLY MORE THAN ONCE AND IT'S HARDER EVERYTIME. YOU WILL BREAK HEARTS 2, SO REMEMBER HOW IT FELT WHEN YOURS WAS BROEKN. YOU WILL FIGHT WITH YOUR BEST FRIENDS AND YOU WILL LOSE SOME FRIENDS 2. YOU WILL BLAME YOUR NEW LOVE 4 THINGS AN OLD 1 DID. YOU WILL CRY BECAUSE TIME IS PASSING 2 FAST, BUT STILL CAN'T WAIT 4 FRIDAY 2 COME. YOU WILL EVENTUALLY LOSE SOMEONE YOU LOVE, SO TAKE 2 MANY PICTURES, LAUGH 2 MUCH, AND LOVE LIKE YOU NEVER BEEN HURT BECAUSE EVERY 60 SECONDS YOU SPEND UPSET IS A MINUTES OF HAPPINESS YOU WILL NEVER GET BACK!!



| | | | |
| --- | --- | --- | --- |
| Age: 20 | Year of birth: 1989 | Month of birth: 12 | Day of birth: 25 |
Fantasy race personality:
Elf
Elftownworldmap missing.
Place of living:
USA-Iowa
Favorite drawing objects
anime
buildings
funny
strange
Computer interests
action games
art
chat
email
music
strategy games
web design
Other interests
art
board games
books
card games
cars
cooking
dancing
fashion
motorcycles
party
singing
shopping
sporting
travelling
watching sport
writing
Sexual preference:
opposite sex