×X×Miss Death×X×
(Hit ME with a Bus PLEASE!!!!!

)
Email: a_figment_of_a_maniacal_imagination@hotmail.com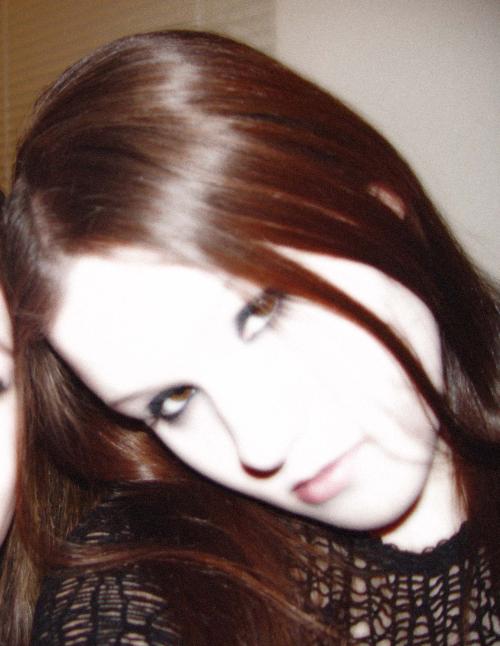 meh that girl needs to get a tan...lol jk...yup thats me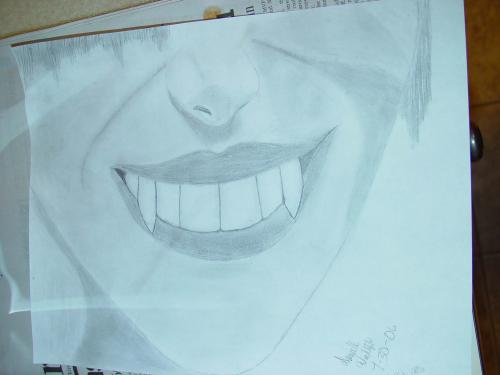 Description:
I'm Laydee. I got my nickname from a friend here on elftown. I am very seriously into music. My fave bands are A.F.I., a7x, and Slipknot. I am a singer, artist, writer, poet, and a thespian. I was recently cast as a lead in my school play which is unusual because i am a freshman. I am hoping to get a lead in the musical and, i am hoping to be cast in one act play.i am also in a singing/dancin
g group called show choir.

Yahoo- made_by_a_maniacal_imagination
MSN- a_figment_of_a_maniacal_imagination@hotmail.com
Myspace- http://www.myspace.com/laydee_lovelee
VF- Laydee_Nyghtmare

[

92% percent of the teen population would be dead if Abercrombie and Fitch said it wasn't cool to breathe anymore. Repost this if you are one of the 8% who would be laughing your ass off.

]

Hmmmm... let's see here....let me think of what else i can tell you about me....I like guys and i love my best friend chessie. I love to talk to all different kinds of people so feel free to contact me. I hate it when ppl ask me invasive questions or make fun of me for no reason. I know im not that pretty or what not but you dont have to point it out. I'm pretty laid back until i get mad. I have a short temper. When im mad most of the time its funny to watch or listen to me...i end up laughing at myself when i look back on it. Uhm and thats all for now!! so MESSAGE ME!!!!



| | | | |
| --- | --- | --- | --- |
| Age: 15 | Year of birth: 1991 | Month of birth: 7 | Day of birth: 16 |
Fantasy race personality:
Elf
Elftownworldmap missing.
Place of living:
USA-Texas
Favorite drawing objects
| demons | dragons | elves |
| --- | --- | --- |
| fairies | vampires | weapons |
Computer interests
art
Basic
chat
email
graphics
hate
music
Windows
Music
alternative
goth
heavy metal
opera
progressive metal
punk
rock
techno
Other interests
animals
anime
art
board games
books
card games
cats
chasing the preferred sex
crime stories
dancing
drinks
fantasy
poetry
singing
scifi
sewing
slacking
theatre
travelling
writing
Sexual preference:
opposite sex
Elftown – the social site made for fans of scifi and fantasy
Visit our facebook page