RaniDaze
(i luv u an if u hurt me i will f*** u up

)
Email: Animafreak13@aol.com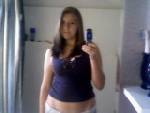 my sexy self gettin ready for bed lol
Drawing missing.
Elftown titles and orders
Description:
Blonde hair that fades to black, green eyes female, 5'5"
So heres the thing i like talkin to guys cuz they seem to be a little more sane then girls but i will talk to anyone as long as they are just being themselfs I listen to all kinds of music you name it i most likely know it and if i dont i will go listen to it. Im pretty laid back until i get a hyper spell every now again and im a little add so beer with me. wat was i saying lol just kidin well hope to talk to you soon!
RaniDaze
This is her best buddie ever speaking Rayna...you know,...[
Rayna Sohma
]? ok well if your gonna mess with Rin-chan, hurt her, yell at her, make her sad, mess with her or anything but be nice I'm gonna tear your head off.....thank you! *smiles evily*
| | | | |
| --- | --- | --- | --- |
| Age: 15 | Year of birth: 1992 | Month of birth: 4 | Day of birth: 18 |
Fantasy race personality:
Halfling
Elftownworldmap missing.
Place of living:
USA-Illinois
Favorite drawing objects
anime
demons
fairies
landscape
magic
vampires
weapons
Computer interests
art
chat
email
graphics
information seeking
music
video
Music
| alternative | country | goth |
| --- | --- | --- |
| grunge | heavy metal | hip hop |
| new age | pop | punk |
| rap | rock | techno |
Other interests
animals
anime
art
board games
books
card games
chasing the preferred sex
chess
cooking
dancing
dogs
eating
fantasy
fashion
fishing
hunting
knitting
party
plants
poetry
role playing
singing
sewing
theatre
watching sport
writing
Sexual preference:
opposite sex
Elftown – the social site made for fans of scifi and fantasy
Visit our facebook page