Email: skater_daze@yahoo.com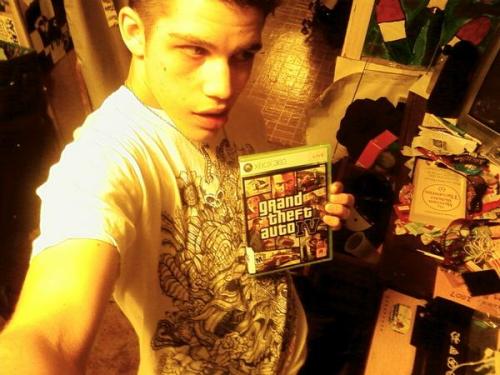 most recent of me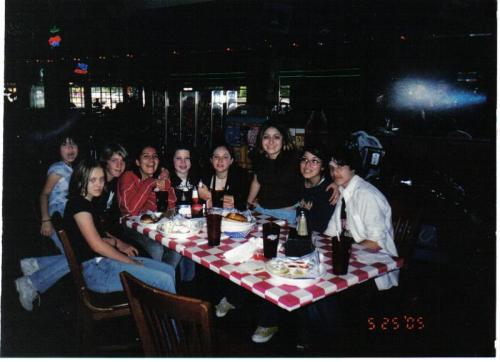 me and my friends at the end of the 8th grade

Elftown titles and orders
Town Drunk
Beggar
Interpreter
Street child
Adventurer
Travelling bard
Fastfood worker
Description:
Im a
Sk8er
but not very good,i can only do a Kick-Flip,PoP-
Shove It,Grind Low Rails,And Some What Of A Heel-Flip. Im 18 and I go to Waco High,My Phrase Is Cause Im Cool Like That,I Also Like To Hang Out With Friends Alot I Love Skating And Listening To Music, Thats All I Kan Think Of For Now So,
Peace Out
Caitlin.
The girl i love who happens to be the most amazing girlfriend i could ever ask for that nobody can compare to so you mise well not try cause i wont respond if you do, we met and basically started dating on October 25, 2009. Shes Sweet, Loving, Fun, Understanding, Beautiful, accepts me for who i am, and just all around Great. I trust her with my heart and feel secure in the decision i chose by dating her. She makes me feel special as if i were the only guy on the earth and i dont have to worry about any other guys cause she only wants me. I love her so much that it cant be described with words and we may have just started our relationship but i have a feeling that we are going to be togther for a very long time. Your amazing baby and as i think you couldn't be anymore amazing you prove me wrong, this girl went to jail with me over somethin dumb, got handcuffed and thrown in the back seat off a cop car with me and sat in jail for a day and yet is still by my side, what a dumb ass lol JK baby just jokin, it made me appreciate her so much more and fukk idk how but i love her even more and i love that every time i dream that its about her no matter what my dream is, shes in it right next to me if not on top of me =P this girl is the most amazing and the best i could ever ask for, ive never had anyone even compare to her and dont plan on anyone being able to cause im not gonna give them the chance, im hers forever until death do us part =) <strong>I Love You Caitlin. xoxoxo
-Gregoh</strong>




These are alot of bands that i listen to not ALL but ALOT, some i like more than others, some i hardly like or listen to but the fact is i still like them


10 Years
12 Stones
3 Doors Down
7 Seconds
A.F.I
A Perfect Circle
A Wilhelm Scream
The Academy Is
Absolution Project
AC/DC
Acid Rain
Adam & Andrew
Adema
Aero Smith
Afif Jaar
Aiden
Alice Cooper
Alkaline Trio
All Out War
AM Radio
Amber Pacific
ANAHATA
Aqua
The Aquabats
Armor For Sleep
As I Lay Dying
The Atais
Atreyu
Audioslave
Authority Zero
Avenged Sevenfold
Bad Religion
The Beastie Boys
The Beatles
Bedouin Soundclash
Between The Buried & Me
Bevis & Butt Head
Big D & The Kids Table
Bikini Kill
Bjork
The Black Dahlia Murder
Black Flag
Black Label Society
Black Sabbath
Blanket
Bleed The Dream
Bleeding Through
Blink 182
Boys Night Out
Breaking Benjamin
Chester Bennington
CKY
Coal Chamber
Coheed & Cambria
Cold
Collective Soul
Converge
Cradle Of Filth
Creed
Crossfade
The Crystal Method
Cypress Hill
Dani Stevenson
Darkest Hour
The Darkness
Darude
David Draiman
Dead To Fall
Death By Stereo
Debonair
Deftones
Demon Hunter
Depeche Mode
Dir En Grey
Dirty Vegas
Disturbed
The Doors
Dropkick Murphys
Drowning Pool
Dry Cell
Earshot
Eiffle 65
Electric Six
Embrace
Emery
Endrone
Eva Cassidy
Evanescence
Every Time I Die
Fall Out Boy
Fear Factory
Filter
Finger Eleven
Five For Fighting
Five Point O
The Flaming Lips
Flaw
Flogging Molly
Fog Hat
Foo Fighters
Franz Ferdinand
Freya
From First To Last
Fuel
Full Devil Jacket
Garbage
Gatsbys American dream
Gavin Rossdale
Gensomaden Saiyuki
Glassjaw
Go Betty Go
God Forbid
Godhead
Godsmack
Gogol Bordello
Goldfinger
Gorillaz
Gosling
Greely Estates
Green Day
Guns N' Roses
Gwar
Gym Class Heroes
Hack Sign
Halifax
Hard-Fi
Hatebreed
Hawthorne Hieghts
Hidden In Plain View
HIM
Hoobastank
Hopesfall
Hot Water Music
Ill Nino
Ima Robot
Incubus
ICP
Insolence
Iron Maiden
Jack Off Jill
Jay Gordon
Jem
Jet
Jimi Hendrix
Jive Jones
Joi
The Juliana Theory
Kidney Thieves
The Killers
Killswitch Engage
Kittie
Korn
L7
Lacuana Coil
Lamb Of God
Lana Lane
Led Zeppelin
Left Alone
Life House
Limp Bizkit
Linkin Park
Lint
Locus
Lords Of Acid
Mae
Marilyn Manson
Martyr AD
Matchbox Twenty
The Matches
MC Chris
MC Pee Pants
Meat Beat Manifesto
Megadeth
Mendozza
Metallica
Millencolin
MSI
Misfits
Moby
Modest Mouse
Mortification
Motion City Soundtrack
Motley Crue
Motorhead
Mudvayne
Murderdolls
Muse
Mushroomhead
MxPx
MCR
Name Taken
Nelly Furturado
NERD
Nickelback
NIN
Nirvana
No Motiv
No Use For A Name
NOFX
Nuarl
The Offspring
Opeth
Orbital
Otep
Ozzy Osbourne
POD
Panic At The Disco
Pantera
Papa Roach
Pennywise
Phantom planet
The Phenomenauts
Pink
Pink Floyd
Plan White T's
Powerman 5000
Pre-Skool
Premontions Of War
Primus
Pusifer
Queens Of The Stone Age
Rammstein
The Ramones
Rancid
Red Hot Chilli Peppers
Remy Zero
Rise Against The Machines
Rise Against
Rob Zombie
Roses Are Red
Rufio
Rush
Ryan Adams
Sahara Hotnights
Saliva
Scars Of Tomorrow
Scorpions
Seether
Senses Fail
Seven Dust
Sex Pistols
Shadows Fall
Silverstien
Skindred
Slipknot
Smashing Pumpkins
Soulfly
Sound Garden
Staind
Static-X
Steppen Wolf
Stereogram
Stone Sour
Street Dogs
Strike Anywhere
Strung Out
Stutterfly
Sum 41
System Of A Down
Systematic
TATU
Tenacious D
Theory Of A Deadman
Thousand Foot Krutch
Three Days Grace
Tomy Lee
Tool
Trans-Siberian Orchestra
Trapt
Tricky
Trivium
Tsunami Bomb
Type O Negative
U2
Underminded
Underoath
Union Underground
Unloco
The Unseen
Unwritten Law
The Used
Van Halen
The Vines
The Von Bondies
Vonray
The Vun Duns
Wayne Static
Weezer
White Stripes
White Zombie
The Who
Wiseguys
Yellow Card
Youth Group
Zao
ZZ Top











This Natasha Shes A Good Friend Of Mine!





[#]Click it I Dare Ya To!

| | | | |
| --- | --- | --- | --- |
| Age: 24 | Year of birth: 1990 | Month of birth: 7 | Day of birth: 28 |
Fantasy race personality:
Elf
31°4.746'N 97°56.634'W
Place of living:
USA-Texas
Favorite drawing objects
anime
demons
strange
weapons
Music
| alternative | goth | grunge |
| --- | --- | --- |
| heavy metal | progressive metal | punk |
| reggae | rock | techno |
Other interests
| anime | art | cars |
| --- | --- | --- |
| drinks | electronics | hunting |
| motorcycles | party | scifi |
| snow scooters | wine | writing |
Sexual preference:
opposite sex
Elftown – the social site made for fans of scifi and fantasy
Visit our facebook page