Between the buried and me
(R.I.P Jimmy Sullivan.

)
Email: Gaara_BannedFromHeaven@hotmail.co.uk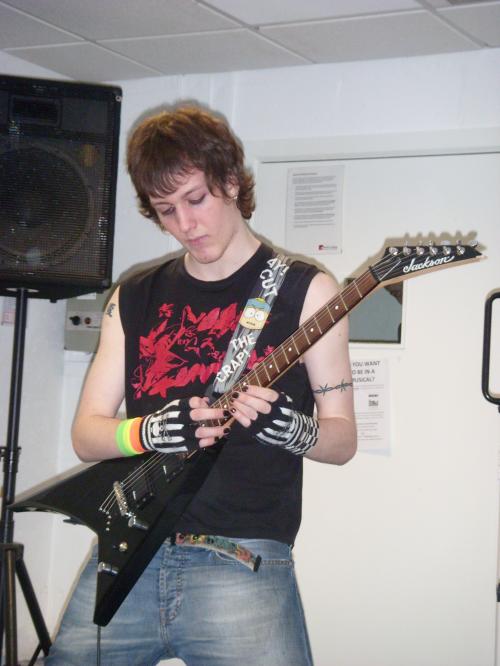 Me playing guitar, obviously. Hate my god damn hair though.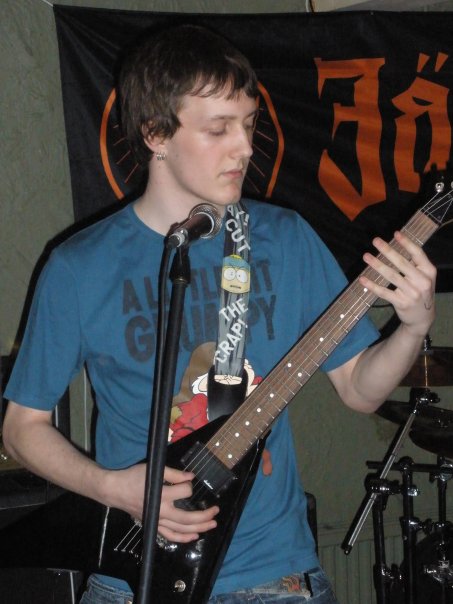 Me playin at a gig on 31/1/10
Elftown titles and orders
Description:
Hey, the names Greg, some of my mates call me other names but you'd have to ask them what they are :P

Oh and I'm Scottish so if I say a word you don't understand then I apologise.


---


I love music, music is my life and I'd be nothing without it, I like lots of types of music but metal is my absolute favourite. Out of all the kinds of music I've listened to, it just offers so much variety.


---


Bands:

Between the Buried and Me
Children of Bodom
Trivium
Avenged Sevenfold
Pantera
Korn
Slipknot
Dream Theater
Sinergy
The Black Dahlia Murder
Lamb of God
Lacuna Coil
Anterior
Bleeding Through
Symphony X
Strapping Young Lad
As I Lay Dying
Black Label Society
Bring Me The Horizon
Chimaira
Ill Nino
Damage Plan
Dead By April
In Flames
Him
Killswitch Engage
Machine Head


---


I also absolutely love the Zelda games, holy shit they are out of this world and in my most humble opinion theres nothing like it!!! Ocarina of Time and Majora's Mask are definitly the two best games by far!!


---


I'll put more later, I cant be arsed the now :P

You want to know more then feel free to ask as I always love making new friends :)


---
"I can't feel my legs!"
"Thats because your arms have been blown off."
---
BEST QUOTE OF ALL TIME WITH THE QUICKEST TURN AROUND IN THE SHORTEST TIME
"One day dude, I'm just gonna get off the bus, I'm gonna get off an I'm gonna run into the woods, an I'm never comin' back, an when I come back, I'm gonna be a knife master!"
| | | | |
| --- | --- | --- | --- |
| Age: 19 | Year of birth: 1990 | Month of birth: 9 | Day of birth: 28 |
Fantasy race personality:
Orc
55°21.582'N 3°14.610'W
Place of living:
United Kingdom-Scotland
Favorite drawing objects
| anime | funny | magic |
| --- | --- | --- |
| vampires | warriors | weapons |
Computer interests
hate
music
strategy games
video
Music
| heavy metal | progressive metal | synth |
| --- | --- | --- |
Other interests
| anime | beer | board games |
| --- | --- | --- |
| books | card games | cars |
| chasing the preferred sex | cooking | drinks |
| eating | fantasy | party |
| singing | slacking | travelling |
Sexual preference:
opposite sex
Elftown – the social site made for fans of scifi and fantasy
Visit our facebook page