SilverSeraph1291
(Things aren't as pretty on the inside.

)
Email: StabTwistCrunch@aim.com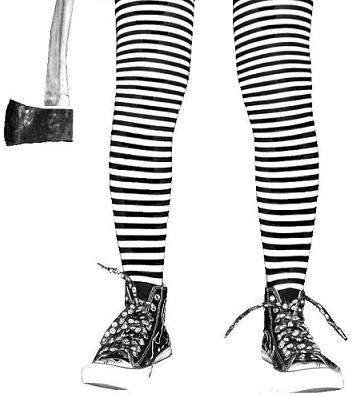 ............................................me.
Drawing missing.
Elftown Badges:


This means I am a
Christmas Poets
and one of the
Halloween Poets
!
Elftown titles and orders
Description:
http://humblevoice.com/stabtwistcrunch
______________
____________________________

I'm not here too often these days, but I try. *sneaks onto the school computers and breaks the firewalls*

Ignore the following.

AntiProduct
Trashlight Vision
Bad Ash
Viper Rash
Creature Feature
AntiProduct's first show was under the name The Mystery Shoppers. According to Alex, this was in case they sucked, so he could still use the name AntiProduct. They have since played secret gigs under the same name.
Influenced by the Ramones and Cheap Trick.
Opened for bands such as the Murderdolls, Wednesday 13, and Twisted Sister.
"Bungee Jumping People Die" and "Hey, Let's Get it On"
http://www.last.fm/music/AntiProduct/+images/2419152


| | | | |
| --- | --- | --- | --- |
| Age: 17 | Year of birth: 1991 | Month of birth: 1 | Day of birth: 2 |
Fantasy race personality:
Halfling
42°21.996'N 71°1.998'W
Place of living:
USA-Massachusetts
Town:
The one with the rock.
Favorite drawing objects
| anime | buildings | demons |
| --- | --- | --- |
| elves | fairies | landscape |
| magic | sex | strange |
| vampires | warriors | weapons |
Computer interests
art
chat
graphics
hate
information seeking
music
video
Music
alternative
blues
classical
goth
grunge
heavy metal
jazz
new age
progressive metal
punk
rock
synth
techno
Other interests
anime
art
books
chess
cooking
crime stories
dancing
drinks
eating
fantasy
gambling
history
motorcycles
party
plants
poetry
role playing
singing
theatre
writing
Elftown – the social site made for fans of scifi and fantasy
Visit our facebook page