Description:
TAURUS- The Cute One
(4/20-5/20)
MOST AMAZING KISSER. Very high appeal. Love is one of a kind. Very romantic. Most caring person you will ever meet! Entirely creative. Extremely random and proud of it. Freak. Spontaneous. Great at telling Stories. Not a Fighter, But will Knock your lights out if it comes down to it. Someone you should hold on to.
Astro Adoption
the funniest site for toons... weebls-stuff.c
om..i love it lol http://weebls-stuff.com/toons/kenya and the best one.. http://weebls-stuff.com/toons/badgers

a way to find interesting houses...house zapper



right so theres not much to say about me or if there is i dont know what to say. my bestest best friend in the entire world is [I do believe in faeries I do I do] shes awesome
but she now lives hours and hours away because she decided she'd be smart and go to college lol so i dont get to see her as much....um..the best movies in the whole world are The Princess Bride and Monty Python and the Holy Grail.


you can never go wrong with anything MONTY PYTHON..at least thats what i think lol...and Cary Elwes, John Cleese, and Eric Idle are my most fav. actors. Harry Potter are my fav. books and Dean Koontz i must say is my favorite author....he is wondermus....i cant watch scary movies but i can read his frigthning books...I'm odd i know but like most people..it can't be helped. And did you know it is hard to type in here if you're used to word correcting your punctuation and capitalization? I bet you did you silly person.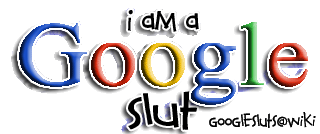 The Follower's Wiki
Elftownworldmap missing.