Jason Grabowski
(No. My mood never changes. Get over it.

)
Email: Jason@jasongrabowski.cjb.net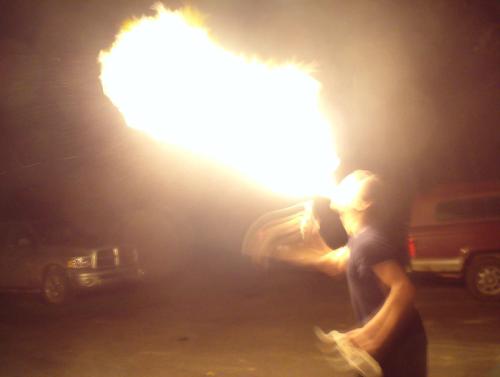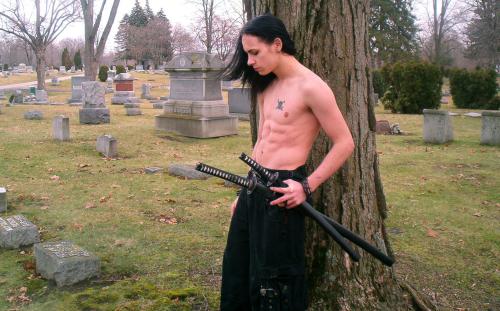 Okay. Head's up: These pictures are extremely outdated. Remove the long hair and goth topic pants, add a couple more tattoos and you'll have the current me. For more recent pictures you'll have to check out my Facebook or MySpace (links below).
Description:
I'm lazy and don't feel like writing a description about myself but feel free to send me a message (Preferably with a little more substance than 'hi' or 'wuz up').
:D
Or go ahead and check out my profiles on other networking sites (The myspace has a little more info about me and more pictures too).

www.myspace.com/foreveralostcause
www.facebook.com/profile.php?id=1573395214
http://foreveralostcause.deviantart.com/
________________________________________________________________________________________________________________

The Pain (Chapter 1)

Stale black shadows consume my mind
Cold steel razors call out to me
A happiness I shall never find
A life that isn't meant to be

Beauty's a memory long since lost
And everything it once beheld
Now all I know is the pain you've caused
And the suffering I've felt

Time they say will heal all wounds
Save my shattered lonesome heart
Like breaking glass is how it sounds
As you tear my soul apart

It's known that all fairy tales
Are happy in the end
But it seems my sad story
Will break this merry trend

Eternally I walk alone
On this wretched path of time
For even when my life is gone
My pain will echo within this rhyme.

Take My Hand

This darkness thrives
In me once more
Behind closed eyes
Just like before
His words are stone
So cold, so bland
His laugh is one
That I can't stand

His eyes can pierce
Into my soul
His hate, so fierce
Consumes me whole
The pain he shows
It is my own
So now I know
I'm not alone

The dirge he cries
Envelopes me
The truth it hides
Will set me free
And so it seems
I'll go blindly
His darkest dream
Is all I see

My legs are sore
My body aches
It hurts much more
While I'm awake
My end is near
But I don't mind
There's no more fear
For me to find

Before I go
To the abyss
You need to know
You're who I'll miss
Now I can't stand
So I'll ask you
Please take my hand
And walk me to...

THE END
| | | | |
| --- | --- | --- | --- |
| Age: 28 | Year of birth: 1986 | Month of birth: 10 | Day of birth: 2 |
Fantasy race personality:
Human
42°24.600'N 84°3.492'W
Place of living:
USA-Michigan
Favorite drawing objects
anime
buildings
demons
dragons
dwarves
elves
fairies
funny
horses
landscape
magic
orcs
sex
strange
vampires
warriors
weapons
Computer interests
action games
art
chat
email
graphics
hate
music
pr0n
strategy games
use communities
video
web design
Windows
Music
| alternative | blues | classical |
| --- | --- | --- |
| folk music | goth | grunge |
| heavy metal | house | jazz |
| opera | progressive metal | punk |
| rock | synth | techno |
Other interests
animals
anime
art
board games
books
card games
cats
chasing the preferred sex
chess
dancing
drinks
electronics
fantasy
history
horses
LARP
motorcycles
party
physics
poetry
politics
porn
religion
role playing
singing
scifi
slacking
smoking
whisky
wine
writing
Sexual preference:
opposite sex
Elftown – the social site made for fans of scifi and fantasy
Visit our facebook page