Never been very good at describing myself but here it goes...
My name is Katy. I'm 18 and just graduated high school in May. I live in a small town in Kansas just outside Kansas City. I love to travel and someday I hope to live somewhere different. I lived in germany when I was 3 for 2 years. My parents divorced when I was 4 and I haven't seen my mother since. Not sure what I'm going to do now that I'm out of high school. I will probably take some photography courses at the local Community College.
Some friends of mine on here are [Gone, sorry everyone] and [Roma] .
Favorites Things of mine include...
Movies
~ Phantom of the Opera
~ Lord of the Rings
~ Can't Hardly Wait
~ The Mummy
~ King Arthur
~ From Hell
~ Sleepy Hollow
~ Pirates of the Caribbean
~ Van Helsing
~ Queen of the Damned
~ The Boonedock Saints
~ Monty Python and the Holy Grail
~ The Princess Bride
Television
~ Friends
~ Alias
~ LOST
~ Sex and the City
~ Veronica Mars
~ Scrubs
~ Two and a Half Men
~ The OC
~ Boy Meets World
~ The Late Late Show with TVs Craig Ferguson
Actors
~ Gerard Butler
~ David Wenham
~ Richard Roxburgh
~ Karl Urban
~ Johnny Depp
~ Ioan Gruffudd
~ Dominic Monaghan
~ Hugh Jackman
~ Norman Reedus
~ Christian Bale
~ Kyle Howard
~ Ewan McGregor
~ Craig Ferguson
~ Colin Firth
~ Jonathan Rhys Meyers
~ Billy Boyd
~ Paul Bettany
~ Seth Green
~ David Anders
~ Clive Owen
Actresses
~ Neve Campbell
~ Sandra Bullock
~ Courtney Cox Arquette
~ Jennifer Garner
~ Jennifer Aniston
~ Keira Knightley
~ Liv Tyler
~ Cate Blanchett
~ Natalie Portman
~ Julia Stiles
~ Rachel Weisz
Musicians
~ Robbie Williams
~ Evanescence
~ Within Temptation
~ Butch Walker
~ Rilo Kiley
~ Journey
~ Texas
~ Straylight Run
~ Nightwish
~ Chris Cornell
~ Submersed
~ Silverchair
~ Incubus
~ Interpol
~ Duran Duran
~ The Killers
~ Duncan Sheik
Books
~ Harry Potter
~ Lord of the Rings
~ Amelia Atwater-Rhodes books
~ Daughters of the Moon series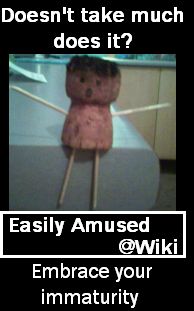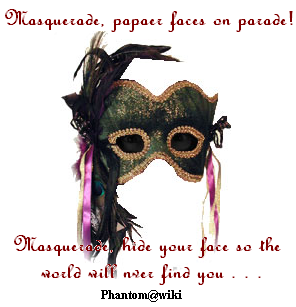 Ok, I've decided to take a chance here, ask me 4 questions. Any 4, no matter how personal, private or random.

I have to answer them honestly. I have to answer them all.


In turn, you post this message in your own journal, wiki, or profile and you
have to answer the questions that are asked of you.
A girl and guy were speeding, on a motorcycle, over 90 mph on the road
Girl: Slow down. I'm scared.
Guy: No, this is fun.
Girl: No, it's not. Please, it's too scary!
Guy: Then tell me you love me.
Girl: Fine, I love you. Slow down!
Guy: Now give me a BIG hug.
*Girl hugs him*
Guy: Can you take my helmet off & put it on yourself? It's bugging me.
(In the paper the next day)
A motorcycle crashed into a building because of break failure. Two people were on it, butonly one survived.
The truth was that halfway down the road, the guy realized that his
breaks broke, but he didn't want to let the girl know. Instead, he had her say she loved
him & felt her hug one last time, then had her wear his helmet so that she would live even
though it meant that he would die.
.*..If you love someone this much put this on your site..*..
Found These and thought they were cool. Although I don't entirely agree with some of it.
29 things Girlz want Guyz to know
1. We want to be hugged
2. We want you to show us affection even when people you know are around.
3. We have peverted minds SOMETIMES
4. Don't take us for granted.
5. If you like us, make your move before someone else does.
6.If you don't shave, don't expect us too...EVERYDAY
!!

7. Even though we're perfectly okay with it, don't tell us to kiss our friends to turn you on unless you're willing to do the same.

8. Don't make bets about us, because one of your friends will tell us, if you don't.

9. We don't care how sexy your ex was.

10. We absolutely do not care about how hot you think other girls are even if were not going out with you!!!

11. Even though you almost never are, we'll pretend that you're right sometimes.

12. Its not our job to make all the plans.

13. We understand that size doesn't matter.

14. We're not as shallow as you think we all are.

15. PMS is ALWAYS an excuse. (NOT ALL WOMEN USE THIS EXCUSE)

16. On that note, anything we say or do during that 4 days to a week each month cannot be held against us.

17. Vin Deisel IS hot, so get over it.

18. We like it when you say that you're sorry (even if its not entirely your fault)

19. The excuse "I can't dance" is absolutely unacceptable...we'll appreciate the effort.

20. Make fun of us...prepare to DIE!

21. The "little things" are really the biggest things

22. No girl just wants to be "your friend with benefits".

23. Don't smoke and expect us to kiss you, its gross beyond words.

24. We're sensitive. (I DON'T AGREE ENTIRELY. MOST WOMEN ARE BUT NOT ALL)

25. When we trip and or fall, throw yourself upon the altar of sacrifice and humiliate yourself to make us feel better.

26. Don't lie to us...ever. (YOU DO YOU DIE)

27. If we take the time to write you cute notes, write us back, we really
like that.

28. Hold our hand.

29. At least 98% of you guys who are reading this REALLY should take our advise, it'll make your life a lot easier.



I LOVE THIS
28 Ways to make a girl smile...


1 Tell her you think shes beautiful, not hot or fine or sexy.

2 Hold her hand at any moment, even if its just for a second

3 Kiss her on the forehead

4 Leave her voice messages to wake up to

5 Always tell her you love her, at any and all times.

6 When shes upset, hold her tight and tell her how much she means to you.

7 Reconginize the small things, they usually mean the most

8 Call her sweetie and baby (THIS ONE I DON'T AGREE WITH)

9 Sing to her, no matter how horrible your voice is (DEFINATELY)

10 Pick her over your guy friends, and especially girl friends

11 Write her notes, she LOVES them

12 Introduce her to family and friends as your GIRLFRIEND

13 Play with her hair

14 Pick her up, tickle her, play-wrestle with her

15 Sit in the park and talk to her

16 Tell her funny jokes, tell her stupid jokes, just tell her jokes (ABSOLUTELY)

17 Throw pebbles at her window in the middle of the night, just because you missed her

18 Let her fall asleep in your arms

19 Carve your names into a tree (but then plant a new one together for the damaged you caused) <--Wtf?

20 If she's mad at you, kiss her

21 Give her piggy back rides

22 Buy her ice cream

23 Treat her the SAME around your friends as you do when you're alone

24 Let her take as many pictures of you as she wants

25 Look her in the eyes

26 Slow dance with her, even if there isn't any music playing

27 Kiss her in the rain

28 If you're in love with her, TELL her