Page name:
Limbed's Poster
[Exported view]
[RSS]
2006-02-09 15:34:03
| | | |
| --- | --- | --- |
| # of watchers: 5 | Fans: 0 | D20: 7 |





[

With much help from my friend

] [Elthia] 
 
 

---

I've been drawing since I was a kid, like 6 years old.
I've always enjoyed it.
My favourite style of drawing is "Manga". Why?! because i've been inspired by the anime "Dragonball Z". That came on TV when I was 12 years old. I paused the television screen, and began to draw it. I drawed really good, though it was not my design.
On the age I am now, 15, I have been drawing much of my own designs.
My Poster started with a simple idea of mine, [Limbed].
It is my Character named, Limbed. Because it was my very own thought up character which i designed months ago. But that was still a rough. I really liked that character, even now! I guess that is the reason why I am redrawing it to a Poster.
Though, when I have put something on my mind, I'm not letting it go. And if I am going to do it, I am doing it in the BEST way I can!
So my preparations were HUGE. I've been redrawing my character for almost a month on A3 format!
Of course, I didn't want it to be a 8 A4 papers pasted to each other. No, that would be to amateur. What I am going to do, is very similiar to what a pro should do.
I want to edit my design with photoshop. Straigten the Lining, Colour it with the computer, so it isn't crappy as if i would colour it with my colourpencils.
BUT! I cannot work with Photoshop that well. So I have asked a friend of mine here on Elftown if she could do it for me.
I asked [Elthia].
She's resized it to A1 format and started straigtening the lines, colouring, adding light, adding shadows.
The steps [Elthia] and me ([Limbed]) have been put down here. So all of you can see our work!

---

I, [Limbed], have finished the sketch on A3 format for my poster A1 format.
I've blackened the lines with a marker. I did this because I was bored. and I've given the decoration of the coat a red colour. Because it was very unclear what the decoration was and the lines of the coat itself.

---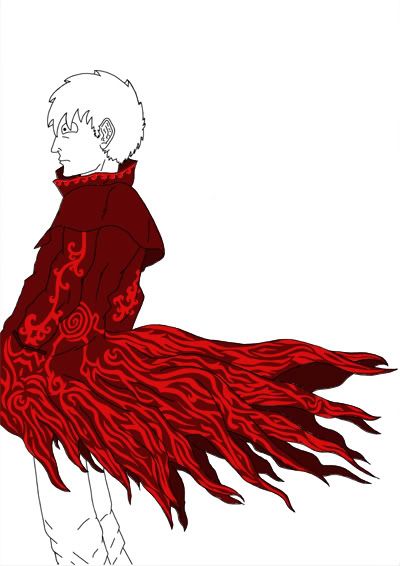 [Elthia] is done with the colouring of the coat. The face and the jeans will come later
No shadows or light. That'll also come later. PATIENCE!!

---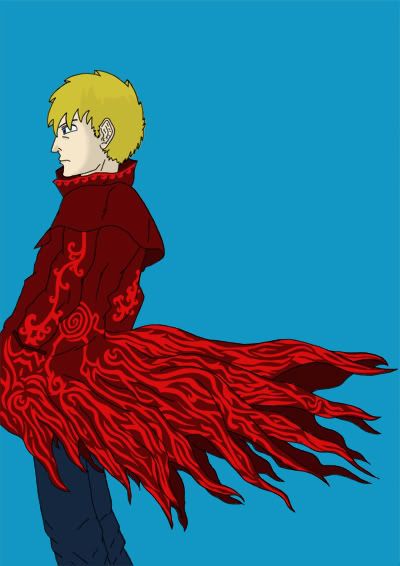 [Elthia] is done with the colouring of the drawing.
It's totally coloured now.
Only the light everywhere, and the shadows on the coat and the jeans are left.
And I have redrawed the eye. Because I got some hate letters :P.
AND!
I need to come up with a background.
People!! HELP ME OUT!!

---
I'll keep you guys up to date..
---
| | |
| --- | --- |
| | Show these comments on your site |