Description:
ONLY ON MYSPACE NOW WILL CHECH EVERYONCE IN A WHILE

cali and Boo Boo Kitty

[

If you REALLY LOVE SOMEONE right now AND MISS THEM and can't get them out of your head then re-post this in ur house

]

[

I found this in my freinds house and I thought it would interesting to figure out what people would say, what you do is you send me the number or the combination of numbers of the way you think of me I guess




1= I like you
2= I love you
3= You're funny
4= You're cool
5= I don't really care for your personality
6= I wanna be on you!
7= You're sexy
8= You have a nice body
9= I hate you
10= You're boring
11= your gay and your just a waist of air
12= You have an awesome personality
13= I want to kiss every part of your body
14= I wanna do you 'til you scream my name
15= I want to go out with you
16= I'm looking for a relationship with you
17= be wit me
18= you're cute
19= i dont know you?
20= i want you in my life
21= hotter than people were u live




Afterwards, repost it and see what number people will give you

]

[

I LOVE YOU SHAWN

]
Please don't use my e-mail address to contact me unless I say it's okay first. Thanks in advance.
I'm Not a flirt!! I'm just a reminder of what you
can't have!!!
Why must I love you when you don't love me in return??
[dragon_lord] is my brother
[Witch_Queen] is my sister
[js n p-town] is my girl
[M.C. BOB] is mine
[Kairu] is my cool friend Kyle
[
ashleys kisses
] is my girl
Gone But NOT FORGOTTEN
MORGAINE LE FAY
MARCH 2005- SEPTEMBER 14,2005
Dozer
MARCH 2005- SEPTEMBER 19,2005
Uncle RT
???- SEPTEMBER 21,2005
WW2 VET.
SHAWN HARP!
I love you more than words can ever express. I want to spend the rest of my life with you and only you!!!!! You are my life and my world with out you I am lost
A girl and guy were speeding, on a motorcycle, over 90 mph on the road..
Girl: Slow down. I'm scared.
Guy: No, this is fun.
Girl: No, it's not. Please, it's too scary!
Guy: Then tell me you love me.
Girl: Fine, I love you. Slow down!
Guy: Now give me a BIG hug.

*Girl hugs him*
Guy: Can you take my helmet off & put it on yourself? It's bugging me.

(In the paper the next day)
A motorcycle crashed into a building because of break failure. Two people were on it, but only one survived. The truth was that halfway down the road, the guy realized that his
breaks broke, but he didn't want to let the girl know. Instead, he had her say she loved
him & felt her hug one last time, then had her wear his helmet so that she would live even
though it meant that he would die.
Soon to be able to have Shawn as my Husband soon to have him as my .......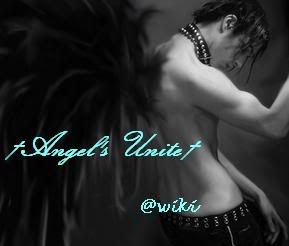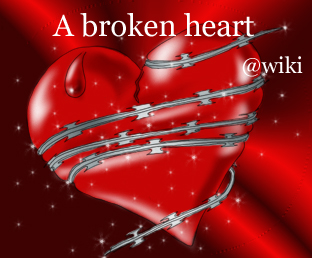 </center>