Description:
it's not that im a bitch i just dont like you...ღ
♥aol:angeleyes
052490
♥yahoo:angelface9884@yahoo.com
♥msn:angelface9884@yahoo.com

if yourgoing to be two facedd
ATLEAST MAKE ONE OF THEM PRETTY



THATS HOLLY AND ME ON THE WAY 2 OUR 1ST GAME


Bitch please DON'T CONFUSE HaTe with JEalOuSY


Bitch please DON'T CONFUSE HaTe with JEalOuSY

FUCK THE HATERS =]


9*16*06<3

My pokemon brings all the nerds to the yard. And they're like, "You wanna trade cards?" Damn right, I wanna trade cards. I'll trade this, but not my charizard<<FUNNY SHIT

~*~Im not perfect
Ill annoy you Ill piss you off
and even say stupid shit
but put that all aside
& you'll see that you will never
find a girl who cares
for you more than i do~*~


OH, now that's just FABULOULS

♥ things i love♥

CHEERLEADING='S MY LIFE!

CRAZY STUNTS!

I LOVE MY RAZOR CELL PHONE!!!!(=

♥I LOVE MY BELLY BUTTON RING (YES IT PIERCED)

I LOOOOOOVEEEEE MONSTER ENERGY DRINKS!!!!!♥

TANNINGS BEDS=♥ AND LOOOVE 2 TAN

BOYS!!!♥

MY BEST FRIENDS AND THERE BETTER THEN ALL U FOO'Z♥

MY DOG MISTY KIITEN,AND RABBIT♥

HOLLISTER♥

SUMMER♥

MY POOL!♥ (AND TANNING BY IT)

MY CHEER SQUAD!TRACK,VOLLEYBALL♥
♥ things i love♥

</3THINGS I HATE</3

ASIANS

TERRIOST!

PPL WHO HURT ANIMALS

LIARS!AND CHEATERS

THE COLOR BLACK

HOT TOPIC

FAKE STUCK UP WHORES

MY REAL DAD

CHEESE!

immature guys

BUGS,SNAKES,FROGS
</3THINGS I HATE</3

http://i.grab.com/media/photos/small/00000/78/32/93278.jpg
i live in michigan im on cheerleading and im a flyer for varsity (if u dont think cheerleading is a sport kiss my big ass bitch because u lift weights and we lift ppl well actually ppl lift me =]) im on track i do the dash im also on volleyball i played like my whole life.. and i love this sport i love 2 party and just have fun my favorite color is pink!!!im a prep so fucking deal with it if u dont like it than fuck off! yea i can be THE bitch and proud of it...if people wanna talk shit about me.. i let them.. i'd be jealous of me too and if i like u i wont be a bitch 2 u but ill let ppl kno if i like them or not i like 2 speak my mind alot.. i think whores and sluts are the most useless people on this planet and they should be drowned .i'm not afraid of anyone or anything.. i don't care how big and bad you think you are .if you have something to say.. say it to my face and i tell ppl wat i think if you don't like me.. then chances are i don't like you a lot more if you have a problem with me.. then i suggest you solve it before i do .if you can't stand me.. then sit the fuck down if you screw me over.. i'll do it back.. only 10 times worse!!

YOU TALK SHIT BECAUSE YOU THINK YOU KNOW ME BITCH PLEASE IF I HAD A DICK
YOU'D BE THE FIRST TO
*BLOW ME*


ur an ass face and a slut face and u got raped w/the ugly stick a few 2 many times


when you talk about me all i have to say is bitch talk louder!!!

if u have a myspace ill give u my url thingy >>http://www.myspace.com/my_anti_drug_cheer


fuck with my heart...ill teach you wat its like 2 be USED!

if im a stuck up preppy bitch
ur a slutty whore!

the x are the thing I've done:
(x)Kissed someone of the opposite sex
(x )Kissed someone of the same sex
( )Shoplifted
(x)Drank Alchohol
(x)Gotten High
( )Had a crush on a teacher
( ) Gotten into a fistfight(s)
(x) Cried
( ) Been Stalked
( ) Been suspended
( ) Gone Streaking
( ) Gone skinnydipping
(x) Been in love
( ) Killed someone
( ) Killed an animal
( ) Eaten a Person
(x) Forgotten a friend's birthday
(x) Hit a guy's ass
(x)Hit a girls ass
( )Been beat up (seriously beat up)
( ) Been beat up ( jusy playin beat up)
(x) Talked on the phone for more than 3 hours
( ) Thought a cartoon caracter was hott..
(x ) Hated someone so much i wished they were dead
(x) Sang kareokee
(x) Hit a guy
(x ) Hit a girl
(x) cried in front of a girl
(x) cried in front of friends
( )Cut myself (on purpose) i wanted to c wat wud hapen.. 0:)
(x) Cut myself (on accident)
(x) Gotten stitches
( ) Met a famous person
(x) Made fun of someone i loved
( ) Been jealous of someone
(x)Cussed someone out
(x) Broken the school dresscode
( ) Sang in front of people
(x) Danced in front of other people
( ) Witnessed a murder
( ) Been in court
(x) Fallen asleep in class
(x) Memorized the entire words to a song
(x ) Been inloved with someone online
( ) Bought a Hillary Duff product
(x) Been walked-in-on
(x) Been grounded
( ) Been arested
( ) Been brought home by the police
(x) Watched a Christmas special
( ) Been in a 3way
( ) Had anal sex
(x) Had sex
( ) Been raped
( ) Been in the care of a drunk person
(x) hated a family member
(x) Been depressed
( ) thought about suicide
( ) Been to a professional couseling place
(x) Lied
( ) Sued someone
( ) Tripped an old person


In the past 6 months...
-- [

Drank alcohol:

] yea i just did 2 days ago
-- [

Smoked:

] yea
-- [

Done a drug:

]yea
-- [

Had sex:

] yea
-- [

Made out:

] yea
-- [

Gone on a date

] yea
-- [

Gone to the mall

] yea
-- [

Eaten an entire box of Oreos:

] no
-- [

Eaten sushi:

] yuck
-- [

Been on stage:

] nope
-- [

Gone skating:

] nope
-- [

Made homemade cookies:

] yea
-- [

Gone skinny-dipping:

] no
-- [

Dyed your hair:

] no
-- [

Stolen anything:

] no


~*~FRIENDS ARE LIKE CONDOMS THEY ARE THERE FOR YOU WHEN THINGS GET HARD~*

[preppykid]=MY PREPPY FRIEND I LUV HIM LIKE WHOA!

[gfjrwkdomrfr]=MITCH... WOW I LUV HIM MORE THEN HE KNOWS!

[Monzy]= WHOA! F-ING HOTTIE <3

[colton#1]= WOW I LUV THAT HOTTIE!!!=]

[obimark]HES HOT AS HELL! LIKE WHOA!

[Alexxei]=HES A CUTIE!<3

[Mirko_GGG]=HES THE BEST!!! AND I WUV HIM=]

[lillonner]= MY LIL HOTTIE!!

[Jason Hall] =HES CUTER THEN ALL U BITCHES =]

[Big-O the Mex]=HES AN AWESOME MEXICAN =]

[HoodRat715]=AWW MY LIL HOOD THINKS IM THE HOTTEST CHEERLEADER AWW I LUV HIM!

[Bade]=HES THE BEST! UGH HE HAS THE BODY AND LOOKS AND PERSONALITY WAT ELESE 2 ASK 4

[bechtelboy]=HES MINE SO U BETTER BACK THE FUCK OFF OR ID HAVE 2 KICK SOME ASS =] THANK YOU VERY MUCH(jk) haha

[lil Mike]-HES IS FINE AS HELL!

[Firedog]=ANDREW.. HMM YEA HE GOT ON MY BAD SIDE AND PISSED ME OFF BUT I STILL LUV THAT KID!

~*~FRIENDS ARE LIKE CONDOMS THEY ARE THERE FOR YOU WHEN THINGS GET HARD~*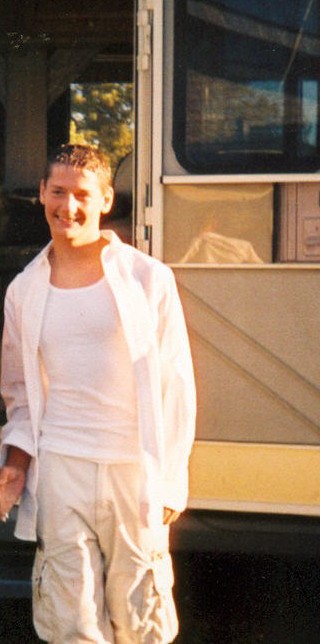 *JJ*
<<i luv him like whoa and hes better then all u biatches so ladies bac off =]<3




YEA U GUYS BETTER BE JEALOUS OF THIS HOTTIE! LOOK AT THE BODY THATS SOMETHING 2 DIE 4 LOL



*DAVID*
WOW LOOK AT THAT HOTTIE WITH A BODY!





*SeAn*
I LOVE HIM AND HIS CAT!(not in that way perv!)HAHA
IM IN F-ING LOVE W/THIS KID HES THE BEST AND U ALL KNO IT AND HES HOTTER THEN ALL U FOO'Z


(THE 1 IN THE RED) IS THE HOTTEST SOCCER PLAYER I KNO <3



thats *CoDy* hes hawt!!! =]



HES A REALLY COOL GUY AND I WOULD UNDERSTAND IF UR JEALOUS =]


Elftownworldmap missing.