SinisterMorphine
(Say Goodnite 2 The BadGuy,Make Way For The GoodGuy

)
Name:
Josh, Raven, Spirit, Trent, [

~Teddy Bear~

] Only [xXTwilightXRose Xx] Can Call Me That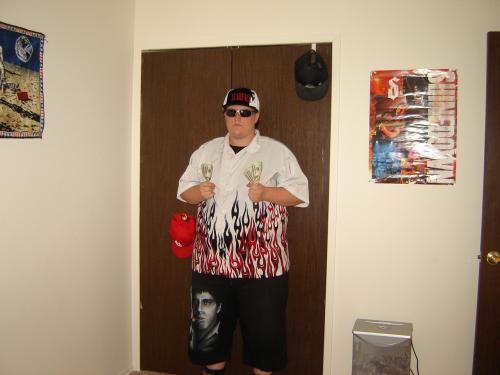 All I Have In This World Is My Balls And My Word And I Don't Break Them For No One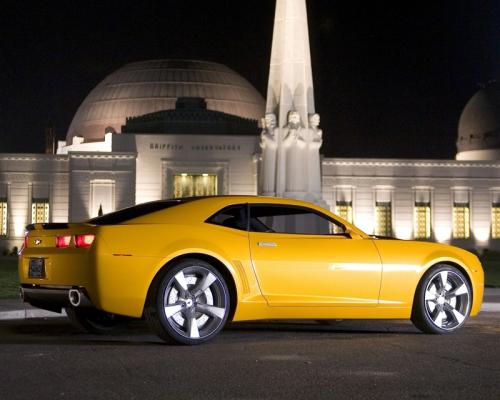 Elftown titles and orders
Description:
About Me...
Let me start off saying this...
I am a man of old fashion values and morales.
Be kind to me. I'll be kind back to you.
I am a very a nice person.
Click On The Link To Here My Music Playlist
http://www.playlist.com/standalone/25084235/yes

My House Is A
Safe Zone
Keep Elftown Shallow Free
[ATTENTION TO ALL ELFTOWN MEMBERS:]
This May Be A Safe Zone And A Shallow Free Place. But You Still Need To Watch What You Say And Do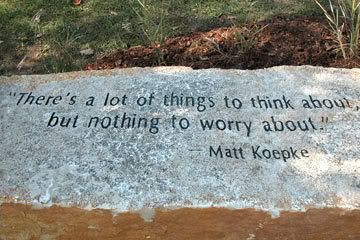 As Of Right Now. All My Wikis Are In Private Forums. If You Want To See Them. Please Send Me A Message. Thank You
"There's a lot of things to think about, but nothing to worry about"- Matt Koepke
Click On The Link To Watch The Movie
By Tim Burton...Its called Vincent
http://www.youtube.com/watch?v=dqS4-zlJLS8
~This Drawing Was Done By My Beautful Wife [xXTwilightXRose Xx]~
~The Picture Is Of Her And Myself~

[xXTwilightXRose Xx]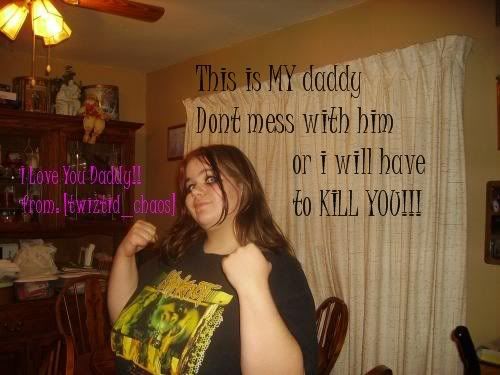 [♀Kotton Kandy♀ the ♀American Witch♀]

[Saiyuki Nano]

[~Crimson Angel~]
[Vampire Akis] Watches This House.
If You Try To Hurt Me In Any Way
She Will Hunt You Down
[Note]: I Care About All My Friends Very Much
Wicca Is A Big Part Of My Life
*Blessed Be And Merry Ye Meet*
Please Go To My Wiki Page
The Wiccans Corner
Please Do Make Yourself Comfortable And Enjoy Your Stay
Click Here To View MySpace Profile
http://www.myspace.com/xxsinistermorphinexx
Click Here [SinisterMorphine]
To Go To My Other Profile
Click The # At The Bottom Of The Page...It Will Take You Somewhere...Trust Me
| | | | |
| --- | --- | --- | --- |
| Age: 23 | Year of birth: 1984 | Month of birth: 12 | Day of birth: 22 |
Fantasy race personality:
Halfling
44°21.150'N 85°51.492'W
Place of living:
USA-Michigan
Home-page URL: myspace.com/xxsinistermo...myspace.com/xxsinistermorphinexx
Elftown crew wannabe:
Yes
Favorite drawing objects
anime
buildings
demons
dragons
dwarves
elves
fairies
funny
horses
landscape
magic
orcs
strange
vampires
warriors
weapons
Computer interests
action games
art
chat
email
graphics
information seeking
Java
music
programming
system administration
video
web design
Windows
Music
adult pop
alternative
blues
classical
country
eurodisco
folk music
goth
grunge
heavy metal
hip hop
house
jazz
new age
opera
pop
progressive metal
punk
rap
reggae
rock
synth
techno
Other interests
| animals | anime | art |
| --- | --- | --- |
| beer | board games | books |
| card games | carpentry | cars |
| cats | chess | cooking |
| crime stories | dogs | drinks |
| eating | electronics | fantasy |
| film | fishing | history |
| horses | hunting | motorcycles |
| party | poetry | religion |
| scifi | shopping | theatre |
| travelling | watching sport | whisky |
| wine | woodwork | writing |
Civil status:
live together with partner
Sexual preference:
opposite sex
Body shape:
a little overweight