Email: CresentMoon06@AOL.com
My Beautiful perfect girls. Sophia, age 4. Liana age 18 months. My whole worls.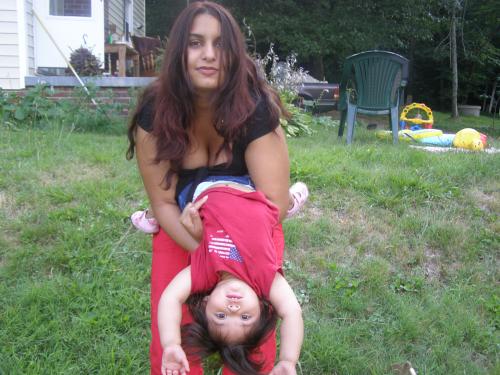 Elftown titles and orders
Index-pages in the wiki: (
help
)
Description:
My name is Nichole. I enjoy talking to people, so all messages are welcome. I've been on this site a really long time but im so busy these days i dont get much of a chance to get on here.
I am the proud mother of 2 beautiful perfect girls. Sophia is my oldest, she'll be 3 soon, My baby girl is Liana and she'll be 3 months old in a few days. They are my world.
So...um, I am a photographer. I love taking photo's of the outdoors but as it turns out, that doesn't pay very well. And with 2 girls to support photographing weddings and parties and stuff is more practical. at least for the time being. even though its not what i love, its still not a bad job.
I spend all of my time when im not working with my girls. that may sound boring to some people, but thats truly what i want. i would rather be home playing with my girls than out partying with my friends anytime.
Um...anything else...*thinks
* hmm...I'm sure there's a lot more about me but I cant think of anything else. If you have any questions feel free to ask. I'll answer them. any messages are welcome and feel free to leave a little note or just say hello in my guest book.





i think its been a couple years since i took this picture,
but it still love it!




| | | | |
| --- | --- | --- | --- |
| Age: 22 | Year of birth: 1989 | Month of birth: 11 | Day of birth: 9 |
Fantasy race personality:
Human
36°4.998'N 79°57.000'W
Place of living:
USA-North Carolina
Favorite drawing objects
demons
dragons
elves
fairies
magic
sex
strange
vampires
Computer interests
| art | Basic | email |
| --- | --- | --- |
| graphics | information seeking | music |
Music
| adult pop | alternative | country |
| --- | --- | --- |
| hip hop | rap | rock |
Other interests
animals
art
board games
books
card games
cats
crime stories
dogs
drinks
eating
fantasy
fashion
gambling
horses
poetry
politics
shopping
travelling
wine
writing
Sexual preference:
opposite sex
Elftown – the social site made for fans of scifi and fantasy
Visit our facebook page