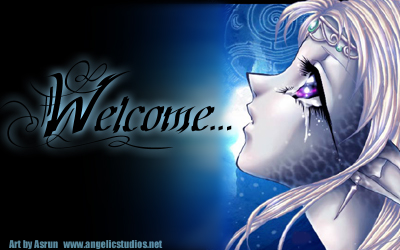 The Lord's Prayer
(in Latin)
Pater noster qui es in caelis, sanctificetur nomen tuum. Adveniat regnum tuum.
Fiat voluntas tua sicut in caelo et terra. Panem nostrum cotidianum de nobis hodie.
Et dimette nobis debita nostra sicut et nos dimittimus debitoribus nostris.
Et nos ne inducas in tentationem sed libera nos a malo.
Amen.
A friend of mine wondered what my prayer was. This is for those who don't read latin:

The Lord's Prayer
Our Father who art in Heaven, hallowed be thy name.
Thy kingdom come, Thy will be done on earth as it is in Heaven.
Give us this day our daily bread.
Fogive us our debts as we forgive our debtors.
And lead us not into temptation, but deliver us from evil.
Amen.
This was sent to me by [Phantomwriter]. Thanks, man!
The Lord's Prayer
(in Spanish)
Padre nuestro que estas en el cielo, santificado, sea tu nombre.
Venga tu reino , hagaste tu volintad en la tierra como en el cielo.
Danos nuestro pan de cada dia.
No nos dejes caer en tentacion, y libranos del mal.
Amen.
This was given to me by my best mate, [Nightwolf Moonhowler]. Many thanks!
The Lord's Prayer
(in Norwegian)
Fader vår, du som er i himmelen!
La ditt navn holdes hellig.
La ditt rike komme.
La din vilje skje på jorden som i himmelen.
Gi oss i dag vårt daglige brød.
Forlat oss vår skyld,
som vi og forlater våre skyldnere.
Led oss ikke inn i fristelse,
men frels oss fra det onde.
For riket er ditt, og makten og æren i evighet.
Amen.
This was given to me by [ailes*noires]. Thank you!
The Lord's Prayer
(in German)
Vater unser
Der du bist im himmel
Geheiligt werde dein name
Dein reich komme
Dein wille geschehe
Wie im himmel so auf erden
Unser tägliches brot gib uns heute
Und vergib uns unsere schuld
Wie auch wir vergeben unser schuldegern
Führe uns nicht in versuchung
Sondern erlöse uns von dem bösen
Den dein ist das reich und die kraft und die Herrlichkeit in ewigkeit
Amen.

If you wish to see some of my art, you can go to
Jessi's Art
If you wish to read some of my poems and songs, go to
Jessi's Poems
If my bio wasn't enough for you and you want to know more about me, go to
Jessi's File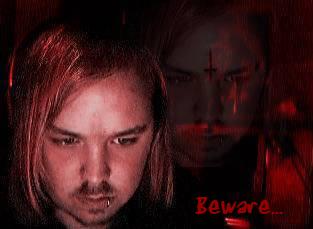 [Nightwolf Moonhowler] guards this house...
[

You are warned.

]