Hi all. No one is probably reading this at all. I make techno music, it's my passion. My interests are Elvis sightings, casting malicious spells on small and helpless woodland creatures, shamanism, raves, 4chan, Earth Liberation Front, hot vampy looking girls, wine, cigarettes, moonshine, mead, rococo and baroque art, and maybe even you. I am wild and unrestrained. One who loves to live is a direct witness to the astounding presense of life in our universe and a participant in it's aeonic momentum. Life in that sense is like a rave, full of intricately syncopated pulses and biotically textured vibrations and flashing visuals. I say dance.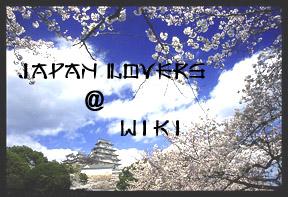 BOOKS: Anything written by H.P. Lovecraft, History, Philosophy, Horror, Classic Novels (a la anything written by Jane Austen, Madame Bovary by Gustave Flaubert, anything by Goethe, I loved the Great Gatsby, most John Steinbeck stories, about anything by Kurt Vonnegut, A Farewell to Arms and anything by Hemmingway, and many more), I also enjoy the writings of the late Russian author Alexandr Solzhenitsyn especially Gulag Archipelago. Also anything written by Terrance McKenna, Michael W. Ford and Aleister Crowley.
MOVIES: Event Horizon, Martyrs, Drag Me To Hell, Evil Dead Trilogy, Salo or The 120 Days of Sodom (not really a horror per se), Bram Stoker's Dracula, House of 1000 corpses, The Ring, Eraserhead (and pretty much anything by David Lynch), Begotten, Shadow of the Vampire, Din of Celestial Birds, Let the Right One In, Dark Floors, From Within, Last House in The Woods, Last House on the Left (The original Wes Craven version, I hated the new one), Texas Chainsaw Massacre (the original, too bad Tobe Hooper didnt make anything decent after that), Sick Nurses, Suspiria ( and anything by Dario Argento, his movies are extremely cheesy, yet there's a special charm to them), all Hellraiser movies, and probably a lot more.
Non Horror: The Triplets of Belleville, Memento, the Brothers Bloom, Anything made by Mel Brooks, Anything Monty Python, The Imaginarium of Doctor Parnassus, Tideland, Gattaca, Amadeus, Girl with a Pearl Earring (Beautiful film), Paprika, Spirited Away, American Psycho , The Dreamers, Rampage, Black Swan, Kung Fu Hustle, most war movies, A Clockwork Orange, Death at a Funeral (the original British version), Hitchhikers Guide to the Galaxy, and I'm sure I'll think of more later.
FOOD: Mexican, Indian, actually pretty much anything, I love food.
MUSIC: Mainly Techno and most genres that fall under it, Hardcore (Hixxy, Dougal, Gammer, DJ S3RL (saw him live, one of the best raves I've been to), Nigel Neptune, Scott Brown, Kevin Energy, Darren Styles, Deeper Territory, Weaver, Nightcore, Dune, and a bunch that aren't coming to mind right now), just about all Hardstyle especially Italian Reverse Bass, Psy Trance (like Principles of Flight, Azax Syndrom, SAFI Connection, Infected Mushroom, Opium of the Masses, Space Buddha, Cyber Cartel, and a bunch more), most Goa, Hard Trance (Ziggy X, The Real Booty Babes, Lazard, CCK, Bassrockerz, Asian Monkeys, East Clubbers and a tons more) Drum and Bass (Venetian Snares and Prodigy), and just about all Trance ( ya know, Tiesto, Armin van Buuren (I saw him live, great show!), Benny Benassi, Above and Beyond, Blank and Jones, Basshunter and tons more), just about all Gabber, Jumpstyle, and of course anything by Scooter, Kylie Minogue , Omkara Techichi, Enzyme X, Bouncemaster, Endymion, Ophidian, Silent Horror, and so much more than I can think of right now.
I also listen to classical, heavy metal, ambient/atmosp
heric music (a la Steve Roach and Velvet Cacoon), and some J-pop and Shibuya-Kei.
And tons of anime music!
Anime I like(not in any particular order):
The Melancholy of Haruhi Suzumiya
Fruitsbasket
Azumanga Daioh
Love Hina
Honey and Clover
Gunslinger Girls
Chocotto Sister
Sakura's Dairies
Chobits
Golden Boy
Spirited Away
Elfenlied
Love Love
Yume Tsukai
Puni Puni Poemy
Hellsing
RahXephon
Nighthead Genesis
Green Green
Ouran High
Kujibuki Unbalance(the very few episodes they put out)
Genshiken
Negima
He Is My Master
Crescent Love
Yumeria
Haibane-Renmei
Serial Experiments Lain
Noir
End of Summer
Records of Lodoss War
Berserk
Mahoraba
Death Note(Although it gets old after a while)
Akira
And so many others that aren't coming to mind right now