Dig Dug, one of the bests dogs in the world.
Description:
This house is currently under construction.
>*<*>*<*>*<*>*<*>*<*>*<*>*<*>*<*>*<*>*<*>*<*>*<*>*<*>*<*>*<*>*<>*<*>*<*>*<*>*<*>*<*>*
Hello and welcome to my humble abode.
Pardon the mess, I sometimes forget to clean.
Loud and hyper I can also be very introverted.
I have a lot of beliefs and a lot of opinions.
I can be extremely self righteous and down right conceded.
I love animals and I love writing.
But sometimes writing makes me so frustrated I want to scream
I am working on a novel it can be found here A Novel by Elizabeth Ivory
Sometimes my characters speak to me, they sound so real
Do not attempt to cyber/hook up with me. I am here for art not sex.
Although I sound like a prude above, I am a very open person
Sometimes I feel like a walking contradiction.
Before I left here a long time ago, I was awarded this.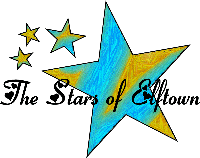 I still hold it dear.