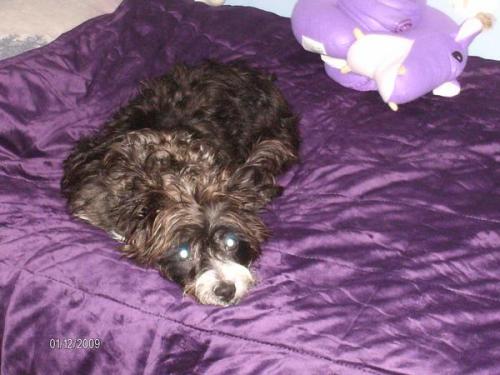 Time passes even when it seems impossible. But pass it does. Even for me.
Elftown Badges:






This means I am one of the EG Artists, Portraitists, Donors of Art, ET Artisans, Saint Valentine Painters and I have been one of the Featured Painters on Mainstreet!
Elftown titles and orders
Town Drunk
Beggar
Street child
Adventurer
Index-pages in the wiki: (
help
)
Description:
Leave me be in my shallow grave
to die with what little sanity I have left
"The mind can calculate, but the spirit yearns,
and the heart knows what the heart knows."
I am [dead~spirit]'s not so secretive stalker ^-^
Looking for an adventure? You might find what your looking for at The Ambrosia
Currently Working On
a piece of me Personal pictures. Password protected because of reasons.
Neopets by Wolfy There were done either for art trades or just because
I can not and will not take credit for the beautiful dividers. They are a creation of [Bookwyrm]
| | | | |
| --- | --- | --- | --- |
| Age: 31 | Year of birth: 1985 | Month of birth: 8 | Day of birth: 28 |
Fantasy race personality:
Elf
6°9.060'N 126°59.076'W
Place of living:
Travelling around
Elfwood URL:
No sword strikes as deep as the one wielded by a friend ~ Unknown
Fanquarters URL:
"Someday my foes may win, but not today!" ~ King Jas
Wyvern URL:
"Time is your final currency, use it wisely" ~ Lord B
Home-page URL:
"Death before dishonor!" ~ Author Darling
Elftown crew wannabe:
Yes
Favorite drawing objects
anime
demons
dragons
elves
fairies
horses
landscape
magic
strange
vampires
Computer interests
art
chat
email
information seeking
music
Music
| alternative | blues | classical |
| --- | --- | --- |
| country | folk music | heavy metal |
| hip hop | jazz | pop |
| punk | rap | rock |
Other interests
animals
anime
art
books
chess
cooking
dogs
fantasy
fishing
horses
poetry
religion
role playing
sewing
woodwork
writing
Civil status:
live together with partner
Sexual preference:
opposite sex