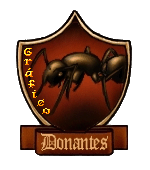 This is the list of artists that have contributed their time and art to Elftown Graphics.
SpA Stands for 'Special Artist' and means that user has a special section of Elftown Graphcis dedicated to their donations. Numbers in brackets represent mood donations.
Special Mentions:
Adding your donations
Your donation should be recorded here by the
Elftown Graphics Group
once your donation has been accepted. If you feel your donation has not been recorded, please leave a comment explaining what donations you think have not been counted.
Go or return to:
-
Elftown Graphics
-
Elftown Graphics Group
-
EG Artists
-
Centipedes
-
Millipedes
-
Myriapoda
-
The Badge Reward System
---
| | |
| --- | --- |
| | Show these comments on your site |