The Wiki Bosses work to maintain order on the wiki within Elftown - reworking, updating and improving official pages, and helping members with questions or concerns they may have about non-official wikis.
They have a solid understanding of the workings of the wiki and are able to fix problems when it comes to wikis. Wiki Bosses are able to access and edit any wikipage on Elftown as if they were the owner of the page: they can change wiki passwords, viewing passwords, forum restrictions, delete page comments and even change ownership if needed.
If you have any problems with a wikipage or questions about how the wiki works, don't hesitate to ask a wiki boss for help.
To contact a wiki boss you can ask in the
<forum:The Elftown wiki>
or leave a comment on this page.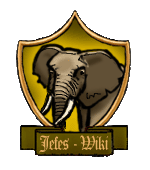 (Wiki Bosses Badge by [May-lea])
Veterans#Wiki Bosses: The retired Wiki Bosses.
Go or return to:
-The wiki-
index
-The
wiki_intro
-
The badge reward system
-The
help
index
---
| | |
| --- | --- |
| | Show these comments on your site |