2007-11-03 14:23:59
| | | |
| --- | --- | --- |
| # of watchers: 25 | Fans: 0 | D20: 9 |
The Official Elftown Rehabilitation Centre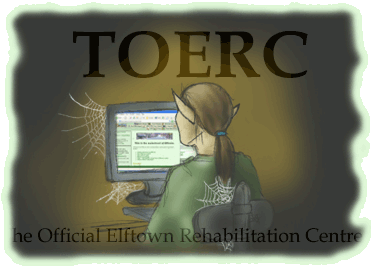 Founded by [Janouk] on the 23rd of March, 2005
Inspired by [Sunrose] :)
The lovely banner was made by [Zab] :-)
Welcome to the official Elftown rehabilitation centre, a place for all Elftown addicts to get a grip on their addiction and to find solutions.
I'll list below what needs to be done and read to continue our way to rehabilitation
;



1) Read: Are you at the right place?


2) Choose: Serious addiction problems // Humorous addiction problems and continue there



3) Share your addiction stories with the group in the group therapy hour


4) Make your plans for rehabilitation


5) Consult your personal advisor(s)



6) Forget about your addiction for a while, let the text be and enjoy the TOERC Playground! :D



7) Share your opinions, critics, suggestions, questions and everything else such a like with the head of this centre at the Head's office.


---
Look what a nice house banner [Zab] made!
Click! ;-)
---
| | |
| --- | --- |
| | Show these comments on your site |