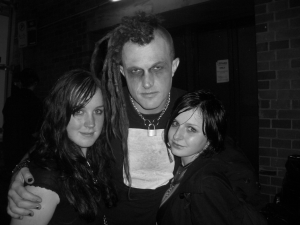 bel [brokenbutterfly] kid kid and i... he was so amazing i will never meet any one else like him <3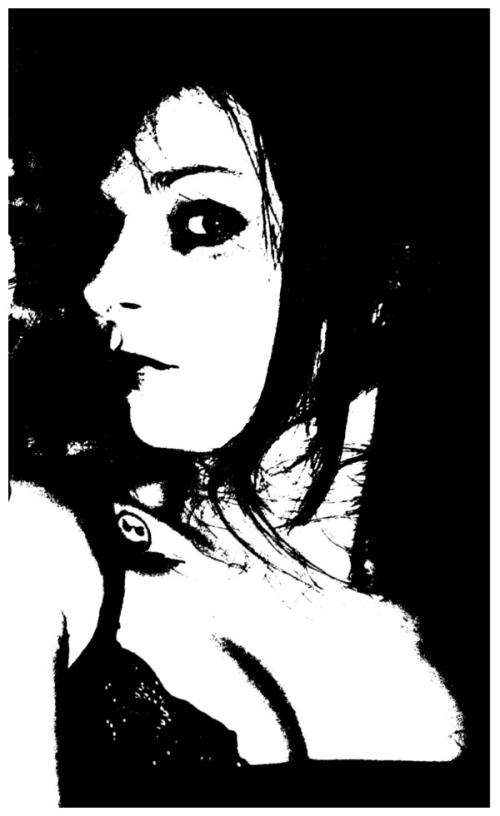 wow thats a lot bigger then i hoped it would be
Elftown titles and orders
Description:
I LIKE HOLDING HANDS

+I took thier smiles i made them mine+
+I sold my soul just to hide the light+
+And now i see what i really am+
+A thief, a whore and a liar+


[The Magus] is the best person in the world cos he helped my technically retarted self and put my pics up for me thanks hunni


I Wrote another poem tonight thought i should put it up they no it is about them.... im sorry....

The Noose
each breath gets lighter
my lungs contract getting tighter
you fill my every thought
having lost the companionship i sort
those words have ripped us apart
those actions tore at our heart
I knew that my open soul would bring pain
as you ripped out my heart and threw it in the rain
I knew the tears that make eyes burn
would come from me its my turn
i never messed up anything more
never hurt this much before
I didnt blame you as i threaded the noose
I blamed me as i tightened it from being to loose
I didnt blame you as i pulled the blade through my skin
I blamed me as i realised it was to thin
I am all that i have left
My heart was stolen in one single act of thieft
I want it back broken and shattered
torn apart in pieces, tattered
but if i get it back what will i do?
as it doesnt want me it wants you....
24/4/05


Well since i have insomnia and never seem to be able to sleep i shall rite another...

the reason to live
in the essence of the night
in the glow of the moon
peace and purity shon bright
only to be overtaken by doom
out of the darkness she seemed to have came
and touched the hearts of all those near
they knew their lives would never be the same
never knowing it was her they had to fear
she bought a beauty never seen by them
each wanting what she had to give
and each night she would claim her next victim
for fear without it they could not live
each time she took one
their love for her seemed to grow
untill each had been done
and life without it they did not no
her work her had been done
she had shown what life had to give
for love she had shown to everyone
and now they had the horrible reason to live

well u probebly now realise that ive been unlucky in love before sorry... god my fingers are cold... well i wont bore u wit anymore meaningless crap if by any chance u like my poetry or would like to hear some more or just want to have a chat feel free to leave me a msg....



I LIKE THESE PEOPLE... sometimes i even enjoy spending time with them!

[Vlad the Impailer]you lived with me
[x::MASOCHrIST::x] the one and only... so distant
[brokenbutterfly]my soulmate in female form
[-elv-]i lover him
[The Magus]woot frog
[Treelo]gets his nuts out
[schmoo]we lover mean girls and hilary duff oh yea
[woundedsoul]the one with the loud voice
[999999#####]timmy carrys me good
[Pure Pestilence]i wish he would talk to me still
[failingexistence]jason cooks good bbq
[Magron]most amazing voice ever
[-Scarlett-]shes so lovely and hospitable
[gav-vern]haha he doesnt come on here whats everyone talking about
[..hecate..]woot sex dreams hehe
[IndigoMoon]she plays drums for our band yay
[toycar] stalk me woman
[inwe]yay katheryn she so emo in the good way though haha
[pin cushion queen] woot kas and velvet goldmine
[nixygirl] woot nixy
[~HYPERION~]little brother toby
[slipknot rules iowa]dalas has a coolness name
[imbacon88] yay shes so sexy
[fairydoll]so little and sweet
[Bad Wolf]caitlen and me did legal studies
[elftown is shit fucked]you never took me to the city bitch
[ubermarcus]so so tall
[ROTTING FLESH]jacob is in love with schmoo
to any one i missed just let me no and i will add you if i deem it fit.... oh and kid kid everyone loves kid kis i love kid kid

to all of my elftown friends who i have never spent time with i like you to i just cant remember your names right now and you are all wonderful essecially [The Bleeding Rose] who seems to have disaperred somewhere but i hope he will come back one day and [jaerelim] who is really lovely and will move to australia soon so we can get a flat...






PHOTOS!!!



Ha Ha [Treelo] [-elv-] [schmoo] and [woundedsoul] at luna park



me and [brokenbutterfly]



wow pig is so wonderful *sighs* im gonna marry that kid one day just wiat for it... he and my other 3 husbands, but mrs montgomery sounds the best...



[x::MASOCHrIST::x] my bestest friend forever



kaz [pin cushion queen] and nikky [nixygirl] wounderful girls talk to them!



i did it the wonderful wonderful crena [toycar]ane mee the world is lucky she is so smart lucky indeed yay it makes me happy she is here now



this is me looking emo uhuh


mikal [elftown is shit fucked] he is the greatness...in a shit lips sort of way...



this is ben [Pure Pestilence] he is my random hottness. talk to him!!

Whoo hoo i am the offical roadie of synperium... i no how to wind cords good lol


they are [failingexistence] [999999#####] kai, [gav-vern] and in the tree [The Magus]

Copied text was removed by the guards
hahaha sux to be me lol


well i cant be bothered to change my page so im gonna put in another poem and since noone will read down this far i can make it an well i dunno which one to be quite honest are any really worthy???


far away
cut my throat
slit my wrists
watch the blood fall
as i curl my fists
rip of my head
let it fall to the ground
my soul flys away never to be found
watch me hang from a rope
so everyone nos i couldnt cope
lie there look like im sleeping
so why is everyone weeping?
the empty bottle is a telltale sign
of the fucked u thoughts in my mind
but to die from a broken heart
no one would no why i had to depart
hand me the knife, give me the gun
so from this life i can run


hmmm so yeah oh well

ahh its happening again im slipping furthur and furthur down when i thought i was coming up again. Why do you have to torment me with your words your thoughs can you not see how it tears me apart. I cant take it anymore so alone knowing that will always be the way for me. This realisation has hit so hard and when it all comes crashing there is noone here to break my hardest fall. Everything and everyone i thought i have is gone there is nothing left but me, and what happens when you are surrounded by someone you dont like? you get rid of them, but i cant get rid of my self, im always here tauning me... if i was to go would you realise that you should have been here when i needed you and that every time that i didnt want to talk and put on that fake smile, would you realise that it was then that i needed you most? And would the poeple i really need to see this really ever veiw it in the way it needs to be seen or will they glance over it and then look to the side pretending that they never saw it never had to deal. And then when i am no more will you comfort yourself with false words of how you did the best you could but i was to lost to be saved? and you may read this and ask me how i am, what is wrong but even if i tryed to explain i no that you wont hear it even if you wanted to... aM i angry for your ignorance you may ask? no i am not angrey but when i leave this hell then dont say i was selfish that i was only thinking of myself, well maybe i had to cos noone thought of me! This may be a pathetic cry for help, i dont no anymore, but dont try to help if you no that you cant, chances are i wont eccept it anyway. That is all i have to say, good night.

!!!EMO BOYS ARE SEX!!! BUT MOST OF ALL I LOVE MY MUMMY THE MOSTEST AND FOREVER AND EVER AND EVER... EXCEPT THIS ONE TIME LOL NAH ONLY KIDDING I LOVE YOU MUMMY!!!


Missing: </b>
| | | | |
| --- | --- | --- | --- |
| Age: 19 | Year of birth: 1988 | Month of birth: 2 | Day of birth: 2 |
Fantasy race personality:
Orc
33°1.290'S 150°55.662'E
Place of living:
Australia
Town:
a small place in tha middle of nowhere
Music
| alternative | heavy metal | rock |
| --- | --- | --- |
Other interests
animals
anime
art
basketry
beer
board games
books
bridge
card games
carpentry
cars
cats
chasing the preferred sex
chess
cooking
crime stories
dancing
disco
docu-soaps
dogs
drinks
eating
economics
electronics
fantasy
fashion
film
fishing
gambling
geography
history
horses
hunting
knitting
LARP
motorcycles
needlework
party
physics
plants
poetry
politics
porn
religion
role playing
singing
scifi
sewing
slacking
smoking
snow scooters
soap operas
shopping
sporting
stocks
theatre
The Town Herald
travelling
watching sport
whisky
wine
woodwork
Woodworks e-zine
writing
Sexual preference:
both sexes
Body shape:
a little overweight