lonelywolf
(any rpers out there for me

)
Email: angelata2009@yahoo.com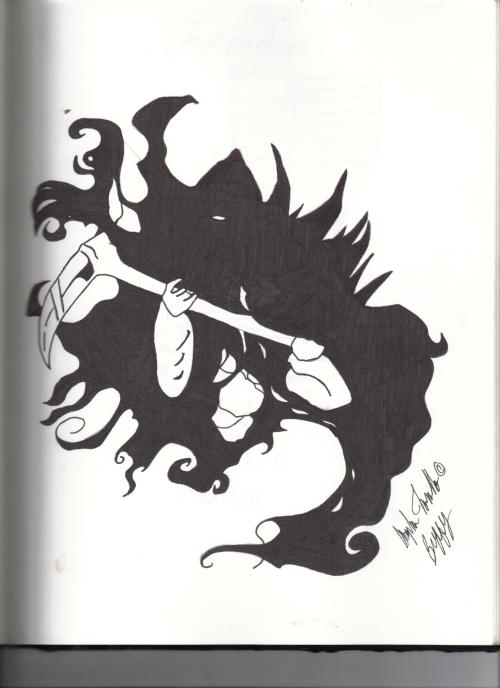 Elftown titles and orders
| Interpreter | Adventurer | Travelling bard |
| --- | --- | --- |
Index-pages in the wiki: (
help
)
Description:
lonelywolf

My House is a Safe Zone.
*looks up to view the visitors who have entered my domain* Ah visitors! Do come in and welcome to my lovely abode. Whats that? You want to know about me? Well theres not much to tell. I'm 19 a senior in high school an MP in the National Guard Annoying hyper insecure but hides it well and plans to take over the world. Well now that about raps up that much of me....
Any who....My interests lie in art poetry dragons and other fantasy ideas. I do not think highly of my artwork. Personally I think they are all mediocre at best. I am also the most loyal person anyone could ever meet. So I bet you can guess one thing about me: No self-confidenc
e. I've always been the underdog that everyone kicked away and formed into a loner, so I am a ghost in my school.

I do have a deviant art account and a potobucket. Not much on deviantart since all the art I had scanned was erased because a certain friend got my computer hacked leading it to crash and subsequently I'm lazy and haven't decided to scan anymore X)

Quotes by me.
"I am the mouse that came and ate your peach"
"I'd be your friend if only you would give me the chance, but you overlooked me somehow."
"Bite me as hard as you want I don't mind,I have no feelings left anyways."
" God fired up my bush and it burned"
"Three cheers for the underdog cause I am down there somewhere."
"I swore no one would ever have my heart but somehow it ended up in your possession."
"What is this sickness I feel in my heart. It must be love."
"Snitches may get stitches but at least they are alive and well"(Seriously if you had a serial killer living next door would you not tell the police?Yes?!? I thought so yet rappers won't because it ruins their street thugginess.Seriously With everyone trying to emulate them and they said not to breathe how many people would be left alive to say how stupid those jackers were.)
"Why love when one can be so easily hurt?"
"Will you hold my hand? I'm lost"
"No I am not trash so please don't just go ahead and throw me out of your heart."
"I promise I'll love you forever, but that doesn't mean you will still love me"
" what good are friends when they are never there? Therefore there is no such thing as friends"
"Its hard to be positive when the world has razor sharp edges"
"The 1st half of your life is ruined by parents the 2nd by kids and/or bad relationship but tis life"



There was once a Georgia peach
who stole my jeep
to get something good to eat
when I found it once again
it had fallen in the pitts.
-Buffy



Favorite saying: I Hate the way I can't hate you!

Why?
Why are you so sad?
Why so broken inside?
Why do you hide the tears that you cry?
Why won't you let anyone inside?
Why do you despise me so?
I am you.
-Buffy

If you love the girl light up a torch and blaze a trail at her front porch kiss her till your lips are scorched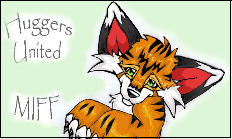 Name: Hmm... What IS my name?
:Does your name mean anything?: Maybe...Somewhere in this world it might
:Were you named after anyone?: again maybe
:Nickname(s):Buffy, wolf kitty
:Date of birth:Nov 8 1989
:Place of birth: Somewhere Tennessee
:Current location: My laptop
:Religion: Why so you can persecute me for it?
:Height: 5'4"
:Shoe size: 9-1/2
:Hair color: I dyed it auburn but its usually piss burnt blonde
:Eye color: they change Brown green
:What do you look like?: Human
:Righty, lefty, or ambidextrous?:ambidextrous
:How old are you mentally?: And another thing... I only twee in a half years old
:Describe yourself in 5 words: Sad puppy loyal stubborn jaded
:What are your worst qualities: And my weaknesses that I care too much.Course I also trust and love too easily
:What are your best qualities: I have good qualities? Impossible!

Check out my art at lonelywolfs art
Also for your viewing pleasure is my story that I am doing that has no title and it will be up when I get off my lazy arse and type it; however I was so thrilled that I finally learned after so many months of being on here to make a wiki I decided to go ahead and make a place for the story. So go to a lonelywolf story to view it. Thank you and goodbye.
Also if you dare to delve deeper into my mind then look at the Inner workings of lonelywolf
Haha looks like I'd be sent the 7th ring of hell heres the result:Guarded by the Minotaur, who snarls in fury, and encircled within the river Phlegethon, filled with boiling blood, is the Seventh Level of Hell. The violent, the assasins, the tyrants, and the war-mongers lament their pitiless mischiefs in the river, while centaurs armed with bows and arrows shoot those who try to escape their punishment. The stench here is overpowering. This level is also home to the wood of the suicides- stunted and gnarled trees with twisting branches and poisoned fruit. At the time of final judgement, their bodies will hang from their branches. In those branches the Harpies, foul birdlike creatures with human faces, make their nests. Beyond the wood is scorching sand where those who committed violence against God and nature are showered with flakes of fire that rain down against their naked bodies. Blasphemers and sodomites writhe in pain, their tongues more loosed to lamentation, and out of their eyes gushes forth their woe. Usurers, who followed neither nature nor art, also share company in the Seventh Level.
How the hell am I violent?!?!
| | | | |
| --- | --- | --- | --- |
| Age: 23 | Year of birth: 1989 | Month of birth: 11 | Day of birth: 8 |
Fantasy race personality:
Elf
31°24.168'N 83°32.082'W
Place of living:
USA-Georgia
Favorite drawing objects
anime
demons
dragons
elves
fairies
horses
landscape
vampires
warriors
weapons
Computer interests
action games
Basic
chat
music
Other interests
animals
anime
art
books
card games
carpentry
cars
cats
dogs
fantasy
horses
poetry
religion
role playing
singing
scifi
travelling
woodwork
writing
Sexual preference:
unknown
Elftown – the social site made for fans of scifi and fantasy
Visit our facebook page