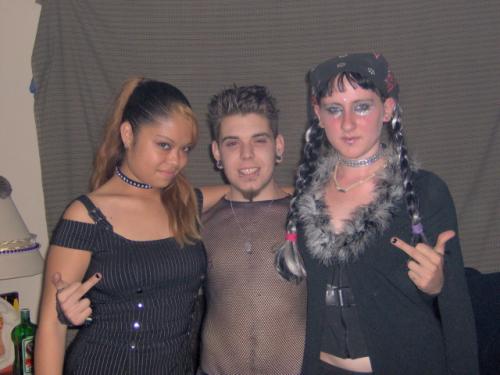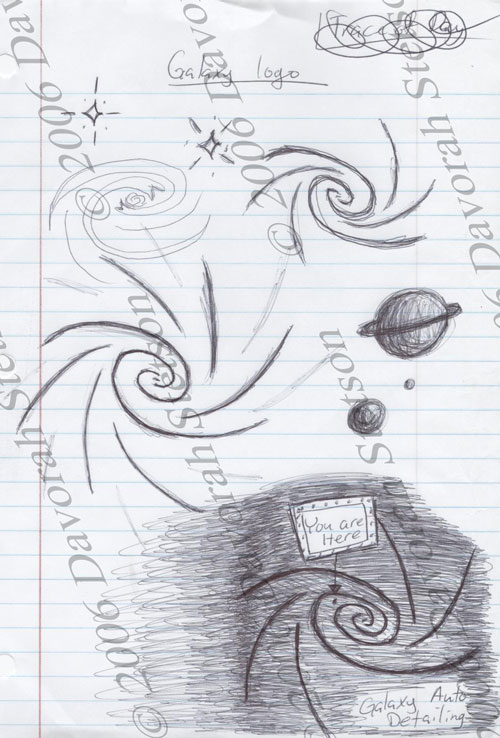 Sketch of a logo for a frien'd company. ©2006 Davorah Stetson
Elftown Badges:




This means I am part of the Elftown Council Veterans, one of the Guards Veterans, one of the Master Inspectors, Donors of Funds, and one of the Featured Wikigraphers.
Elftown titles and orders
Description:
Good Apollo, I'm Burning Star IV - Volume One: From Fear Through The Eyes of Madness
There Is A Difference Between You And Me...
~*~*~*~
Username: Davorah
Nicknames: The Crazy Lady <3, Devour, NINJA (As Dubbed by José), THE Philipemo, and LuLu (Short for Honolulu, b/c I look hawaiian)
Real Name: Davorah Stetson
Sex: female
Age: 19
Location: Tampa, FL USA
Sign: Scorpio
Things I can't live without: My Obsession with Music, The State Theatre, My hair, My friends, My guitar, Paper and a pencil, My thoughts, My love for Coheed and Cambria, The time, My bed, and My Daydreams.
Things I CAN live without: The Drama that magnetizes itself to me, Clothes X3, Willingly Ignorant people, and The 'Wet-Dog' Smell.
Likes:Music (especially when its loud and even more when its Coheed and Cambria), People with Gimmicks, Inside Jokes, Talking to people I don't know, Cooking and eating, Hanging out with my friends, Wasting immense amounts of time on the internet, Causing Trouble, and Most Importantly!! Going to shows at least once every two weeks at The State Theatre and/or The Masquerade! I Like That One Boy Too... <3
Dislikes: Willingly Ignorant People, people that try too hard...in general, Country Music, When my right knee starts hurting again (From the car accident), My sinus problems from the car accident, People that hate gimmicks (Fuck You People!), People who hate inside jokes, People that do 'hardcore' drugs, People with no rhythm, People that smell like B.O., Ignorant People, People with no sense of humor, People with no common sense, People that believe lies even when its a proven fact that they are lies, The News, 1000 word Essay-papers, 'Dip' (smokeless tobacco), Stuck up people, Bitches and hoes, Guys who think they're pimps and such, Being in Relationships that you feel stuck in... >.<, Really Young guys and Really Old trying to hit on me, People trying to piss you off by talking shit... o.O Its irritating... HAHA! There's more I think... can't remember for sure...
Hobbies: My zine: (Prankster Jr., http://subs.zinester.com/40335 , http://www.myspace.com/pranksterjr , http://www.livejournal.com/community/prankster_jr/), drawing, painting, making music (Guitar & Vocals), Amatuer Publicist, being a pain in the ass to all my male friends XB
Favorite Music:
Coheed and Cambria * Shabutie * Fire Deuce * Ochie Wally * weerdscience * Chronic Future * Mars Volta * Death By Stereo * The Used * Incubus * Thursday * Rush * Stephan Lynch * Tenacious D * Last Great Hope * The Angry Samoans * MINDLESS SELF INDULGENCE * My Chemical Romance * Taking back Sunday * Thrice * Finch * The Sharp Objects * Chevelle * Fear Before the March of Flames * Strawberry * From Autumn to Ashes * Story of The Year * Weezer * Suburban Tragedy * Beneath These Words * Neglected Superheros * Reckless Dream * CIO * The Game Show * Waking Season * Prey To Become * Arm The Poor * Select Start * The Cohorts * Caught In the Act (CIA) * Kill Roy * A Last Hope * This Dying Fallacy * Alive At Last * Against All Authority * Beneath These Shattered Dreams * The Cannons * In Waiting * Rancid * NoFX * Prodigy * Green Day * Old No Doubt * 311 * Rage Against The Machine * Less Than Jake * The Ramones * The Barenaked Ladies * Presidents of The United States of America * The Bouncing Souls * Bowling For Soup * Fefe Dobson * Sum 41 * The Counting Crows * Dancing Lepers * Sublime * Jimmy Eat World * Something Corporate * Alkaline Trio * Red Hot Chilli Peppers * No Use For A Name * Azeele Corner * Glassjaw * GutterMouth and so much more, I'll update when I think of more... haha...
To know me...
Updated, once again... 6/6/05
---
We Were One Among The Fence...
I was not put on this planet to be liked. I am your future dictator and You are meant to Fear me. The only opinion of me that I care about is Mine. So Bugger The Fuck Off...
And She screamed Claudio, Dear Claudio!
I wish, God damn it, We'll make it if you believe...
---
Someone once said, "Absence makes the heart grow fonder."
They have no idea how right they were...
---
Go to
Gaia's Art
Gaia's Art 2
Davorah's E'Zine: http://www.myspace.com/14272021
Check Out Prankster Jr.'s Store On CafePress!
http://www.cafepress.com/prankster_jr
| | | | |
| --- | --- | --- | --- |
| Age: 21 | Year of birth: 1985 | Month of birth: 11 | Day of birth: 17 |
Fantasy race personality:
Elf
27°50.502'N 83°58.386'W
Place of living:
USA-Florida
Town:
Forever walking everywhere (Tampa)
Elftown crew wannabe:
Yes
Favorite drawing objects
anime
buildings
demons
dragons
elves
fairies
funny
landscape
magic
orcs
sex
strange
vampires
weapons
Computer interests
action games
art
Basic
chat
email
graphics
information seeking
Java
music
strategy games
use communities
video
web design
Windows
Music
| alternative | classical | goth |
| --- | --- | --- |
| heavy metal | hip hop | house |
| opera | progressive metal | punk |
| reggae | rock | techno |
Other interests
animals
anime
art
basketry
beer
board games
books
card games
carpentry
cars
cats
chasing the preferred sex
chess
cooking
crime stories
dancing
dogs
drinks
eating
economics
electronics
fantasy
fashion
film
fishing
gambling
geography
history
horses
hunting
knitting
LARP
motorcycles
needlework
party
plants
politics
porn
religion
role playing
singing
scifi
sewing
slacking
snow scooters
shopping
theatre
travelling
whisky
wine
woodwork
writing
Sexual preference:
opposite sex