Page name:
Featured Art 2008-09-21
[Exported view]
[RSS]
2008-12-09 04:30:57
| | | |
| --- | --- | --- |
| # of watchers: 2 | Fans: 0 | D20: 7 |
---
Jen and his flute
by [Dark Faerie Queen], featured 21st of September 2008
Nominator: [Mom]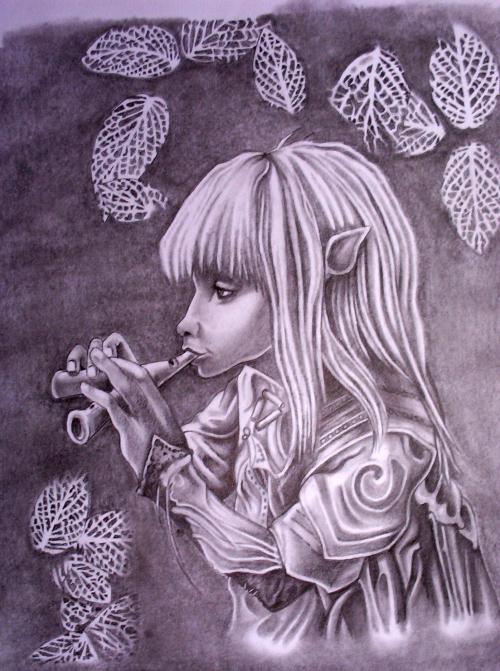 Title: 'Jen and his flute'
A beautiful fanart of Jen from the movie 'The Dark Crystal', a classic fantasy style story done by the Jim Henson Company. The main character is painstakingly detailed from the designs on his clothing to the careful placement of his fingers on his flute. The minimal background lends an air of mystery as well as melancholy, making the viewer wonder what delicate notes are being played by this solitary figure who stands alone with his music. A wonderful tribute to a classic film!
Bravo, [
Dark Faerie Queen
]!
-- [
Kyrinn
], [
Yuriona
] and [
Teufelsweib
]
---
| | |
| --- | --- |
| | Show these comments on your site |